Wendy Williams Cancels A Week of Shows, Then Posts A Strange, Low Quality Video On Social Media. Fans Are asking "What's That On the Table?" (VIDEO)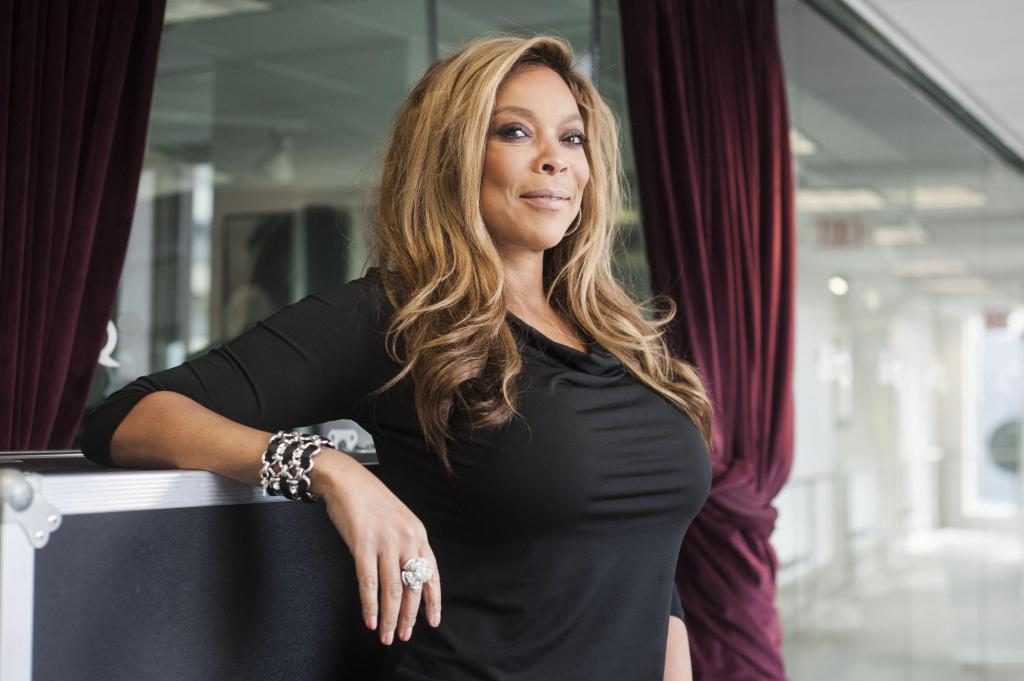 Ever since Wendy passed out on stage wearing the Statue of Liberty costume, things have not been the same.  Her interaction with Suzanne has been off, she's been arguably more crass, and she just appears to be somewhat' s out of sync.  This trend appears to be continuing.
The news spread quickly that Wendy was sick and cancelling her show today.  Reps from the show only told media outlets that she was "experiencing flu-like symptoms," and that she decided to take the rest of the week off. Reruns are airing in place of live shows.
As to not worry fans, Wendy thought it was a good idea to jump on Instagram and address the issue with her 872K followers.
The 53 year old appeared in a head wrap, sipping on some type of lemony-orange concoction and posted the video you see below.  Because the sound quality is just as horrible as the video quality here is what she said,
Its not the flu yet, but I feel flu-ish,
It's not a five on a scale of one to five, it's not even a four.
I do go to the doctors today, to find out exactly what it is.   
But you know, "I feel awful, I had to be talked out of going into work today, and taking off a few days to get myself together
Because…I'm a thoroughbred. You know, I have not taken off since we started the show.  And on radio, taking off was never my thing.
I took the proper vacation time, but take off sick? What? No, never.
I have more questions than answers.  You run a TV show and worked in radio for years, why is the video quality so crappy?  Why is the sound so crappy, and what is that white stuff on the table?  You are the queen of controversy and scandal, you know that if you put a video like this out there, the questions would be asked.  We also know that Wendy admitted to being a Coke Head in her 2004 best selling book, "Wendy's Got the Heat"
I hope you get well soon, but more importantly I hope you get it together.
---
---
BONUS VIDEO: WENDY WILLIAMS – THE DAILY MAIL'S INVESTIGATION INTO HER MARRIAGE
---
---
---