Jay Z And Beyonce Announce Tour Dates For 'On the Run 2,' But Then Quickly Delete The Announcement…WHAT HAPPENED?
We told you last week that Beyonce and Jay Z were planning another world tour together. The last time they went on tour together was back in 2014 for their On the Run tour, which was obviously a huge success.
Now they're ready for the sequel. Insiders have been saying for the past few days that an announcement would be coming soon, "They will tour together starting this summer. They are incredibly excited. It took a lot of work to make this happen. It's the best choice for their family."
And this morning, we thought we got the official announcement. Beyonce's Facebook and Ticketmaster pages announced a date for the upcoming tour, July 30 at Philadelphia's Lincoln Financial Field, but all of the posts were quickly deleted.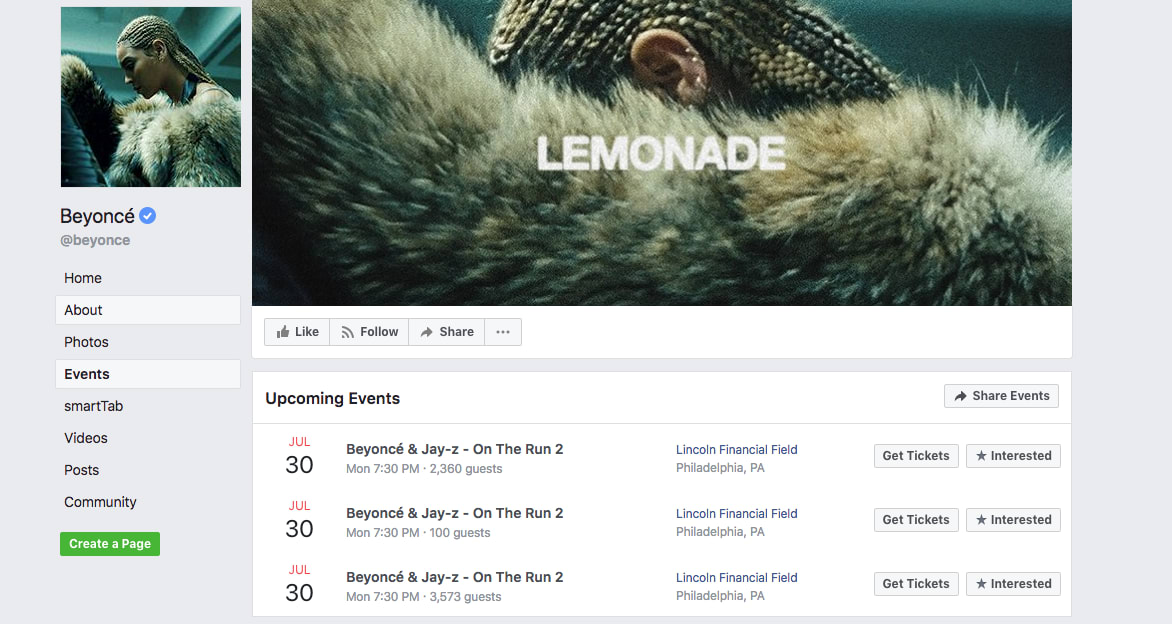 Multiple websites have reached out to Beyonce and Jay Z's reps, but we haven't heard anything yet. It's obvious the announcement is coming soon, though. Someone just got a little too excited with the "publish" button.
Sources say this will be a family tour. They will bring Blue Ivy and the twins on the tour. Not a lot of information is known at this time, but if you're in/near Philly, you might want to clear your calendar for July 30!
By the way, another huge tour was announced this week. Childish Gambino announced he would be touring in support of his 2016 album Awaken, My Love!
Rae Sremmurd will be joining him on the tour, which is set to kick off in Atlanta on September 6, 2018.
Thu Sep 06    Atlanta, GA    Infinite Energy Arena
Sat Sep 08    Chicago, IL    United Center
Mon Sep 10    Toronto, ON    Air Canada Centre
Wed Sep 12    Boston, MA    TD Garden
Fri Sep 14    New York, NY    Madison Square Garden
Tue Sep 18    Philadelphia, PA    Wells Fargo Center
Wed Sep 19    Washington DC    Capital One Arena
Sat Sep 22    Houston, TX    Toyota Center
Sun Sep 23    Dallas, TX    American Airlines Center
Wed Sept 26    Los Angeles, CA    The Forum
Thu Sept 27    Oakland, CA    Oracle Arena
Sat Sept 29    Seattle, WA    KeyArena
Sun Sep 30   Vancouver, BC    Rogers Arena
---