'Flava in Ya Ear' Rapper Craig Mack Dead At The Young Age Of 47, Hip-Hop Community Reacts
If you need an old school classic jam to keep you sane during rush hour after work, all you gotta do is press play on the video above. Admittedly, I haven't listened to this song in years, but it's back in my rotation for a pretty sad reason.
Craig Mack, the man who created the 1994 hit 'Flava in Ya Ear,' has died at the age of 47. It's being reported that he died of heart failure at a hospital near his home in Walterboro, South Carolina.
Music producer Alvin Toney told the New York Daily News…
"God bless my friend. He was a good friend of mine. He was prepared for whatever comes, to go home to the Lord. He was prepared to do that. He wasn't scared. He was ready. Nobody got to understand his story. I wanted the world to know the talent he had. It was something I wanted people to enjoy, but it was cut short because he was very religious and wanted to go to church."
Flava in Ya Ear sold more than a million copies and earned a Grammy nomination for Best Rap Solo Performance. It was later remixed by Notorious B.I.G., LL Cool J, and Busta Rhymes. We have to imagine he would have created more hits, if he hadn't left the spotlight to focus on his relationship with God.
Several celebrities jumped on their social media accounts to say goodbye to Mack one last time…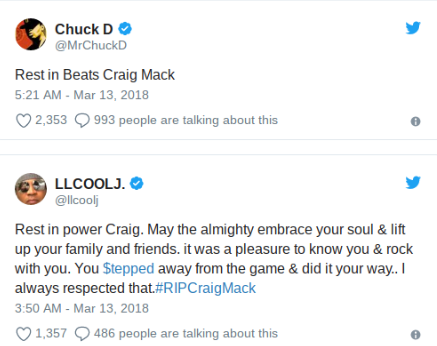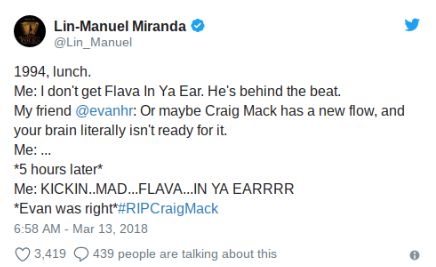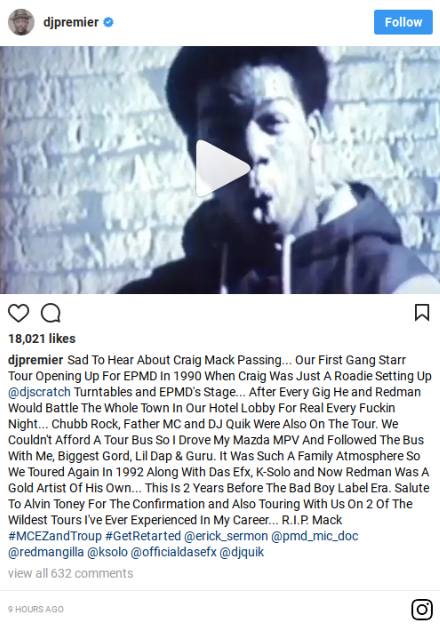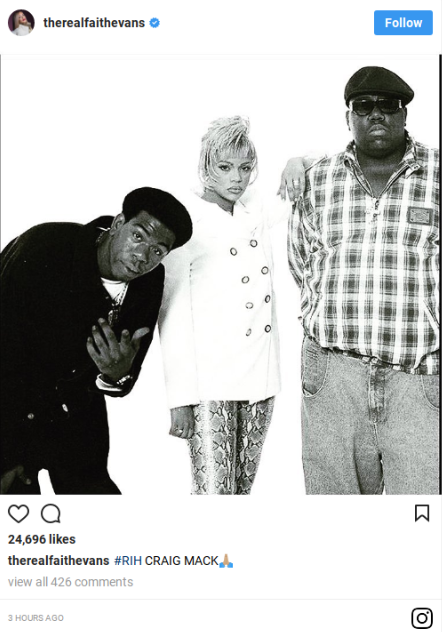 ---