Kendall Jenner Swears She's Not Gay, But She's Dating The NBA's Most Feminine Looking Player Blake Griffin
Kendall Jenner is a bit different than her sisters. She's not very public with her life. Yeah, she'll make appearances on her family's reality TV show and occasionally post on social media, but she doesn't flaunt herself like Kylie or Kim.
This makes it difficult to track her dating life. She's never been the type to date a guy and post a million photos of him on her Instagram, which has made some people wonder if she's hiding something. Some people believe she's gay, or at least bisexual.
But during her cover story for the April 2018 issue of Vogue, the 22-year-old supermodel claimed she doesn't have a gay bone in her body…
"I think it's because I'm not like all my other sisters, who are like, 'Here's me and my boyfriend!' So it was a thing for a minute because no one ever saw me with a guy. I would always go that extra mile to be low-key with guys, sneaking around all the time. I don't think I have a bisexual or gay bone in my body, but I don't know! Who knows?! I'm all down for experience — not against it whatsoever — but I've never been there before.
Also, I know I have kind of a … male energy? But I don't want to say that wrong, because I'm not transgender or anything. But I have a tough energy. I move differently."
Of course, she says all this while also admitting she's dating Blake Griffin, who just so happens to be the most feminine-looking player in the NBA.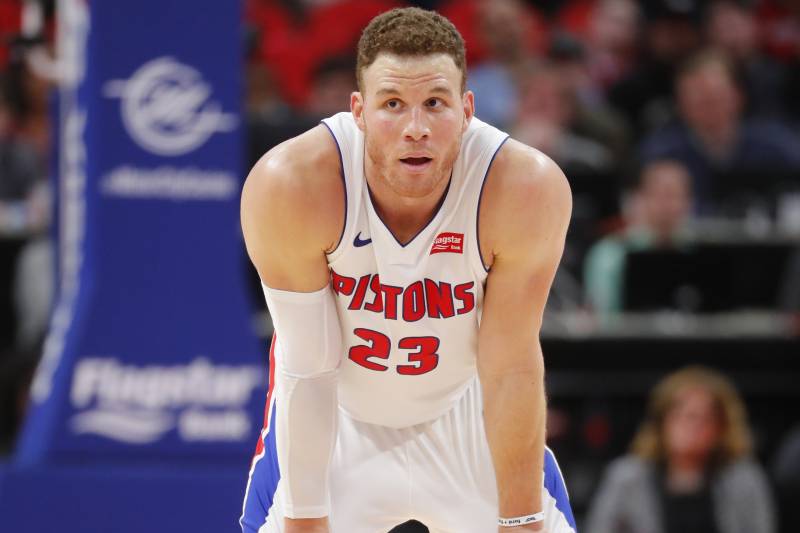 I don't think it's wrong to say that this dude would make a beautiful woman, so maybe Jenner just hasn't realized she's gay yet. But for now, she's happy with Griffin. She wouldn't say much about their relationship, but she did say he's very nice to her and that's all she needs to be happy.
---