Rihanna Slams Snapchat After They Share Horrible/Violent Chris Brown Ad, Basically Promoting Domestic Violence
We are not sure who is in charge over at Snapchat, but it's clear they need a change. People were already leaving the social media app after the developers made major changes to the format. Kylie Jenner recently tweeted about how she never checks her own Snapchat account anymore, which caused Snapchat's value to drop considerably.
Now even more people will be saying 'goodbye' to Snapchat after they shared an ad, which basically promoted domestic violence. The ad asked users whether they'd rather slap Rihanna or punch Chris Brown.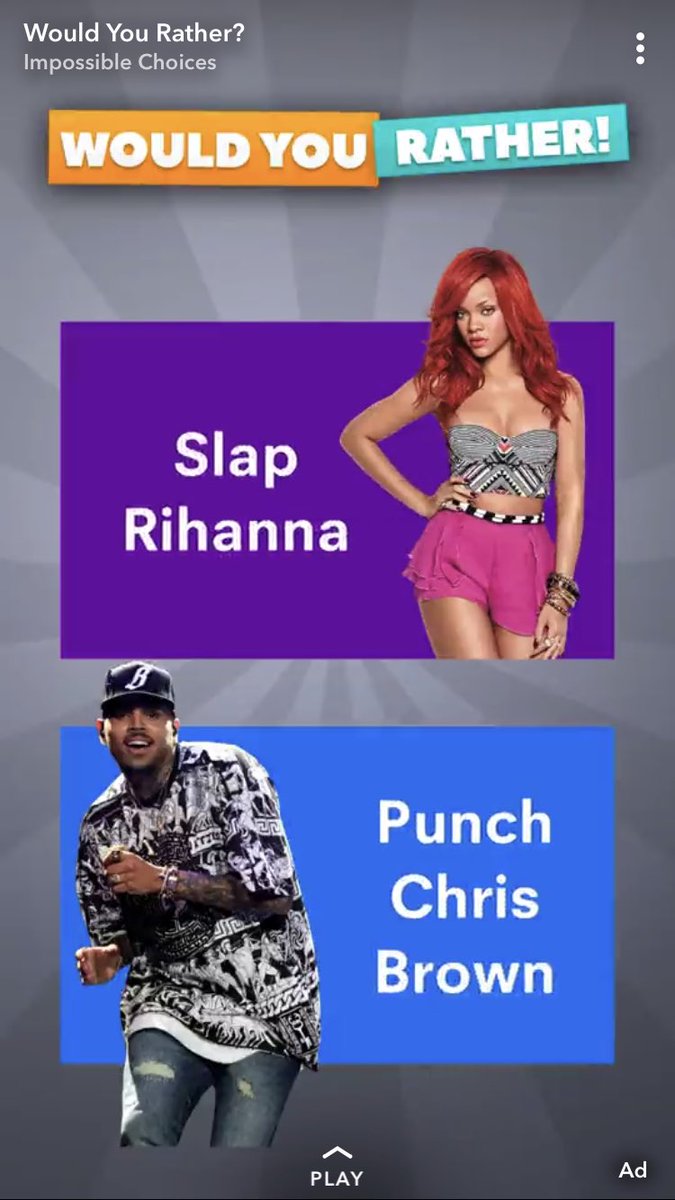 Not exactly sure why that would be an impossible choice. Do people want to slap Rihanna? I could see maybe smacking her ass, but slapping her? I don't know, why the f**k am I putting so much thought into this stupid a** ad?
The ad was removed shortly after it was posted, thanks to thousands of people complaining, one of those people being Rihanna herself. She absolutely trashed Snapchat…
"Now SNAPCHAT I know you already know you ain't my fav app out there! But I'm just trying to figure out what the point was with this mess! I'd love to call it ignorance, but I know you ain't that dumb! You spent money to animate something that would intentionally bring shame to DV [domestic violence] victims and made a joke of it!!! This isn't about my personal feelings, cause I don't have much of them … but all the women, children and men that have been victims of DV in the past and especially the ones who haven't made it out yet …. you let us down! Shame on you. Throw the whole app-oligy away."
Even Chris Brown's lawyer jumped on the "Snapchat is the devil" train. Mark Geragos sent out a statement saying, "They should change their name from Snapchat to Tone Deaf," and we can't argue with him.
Not a good look, Snapchat. We only want to punch you now.
---