Despite A Direct Warning From Beyonce Herself, Tiffany Haddish Continues To Dish Rumors. Says That An Actress Bit Beyonce in The Face. Sanna Lathan Forced to Deny Rumors That It Was Her!!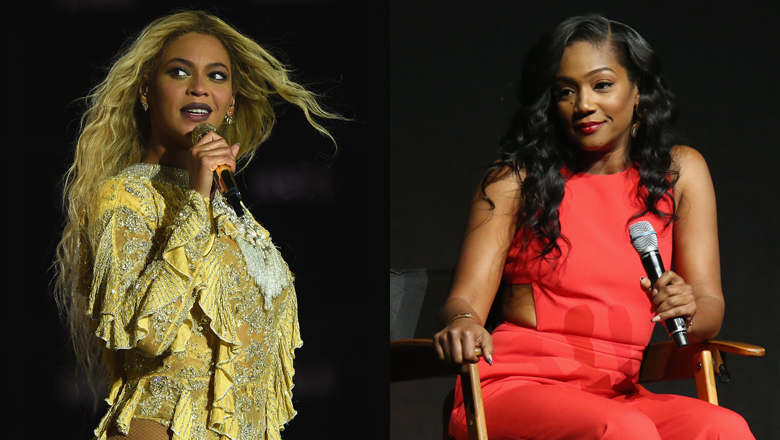 It's funny how Tiffany Haddish claims that this alleged actress was doing the most, but by all accounts, Tiffany is the one doing the most right now.  This is the 2nd time that she has given an interview and dropped Beyonce's name.
Nothing appears to ever bother Beyonce but she did take notice the first time and she put Tiffany "on notice".  She referred to Haddish in her latest song with Jay Z, sending off warning shots.  Warning shots that Tiffany has apparently ignored.
During an interview with GQ magazine, Tiffany goes into detail regarding the night that she says an actress allegedly bit Beyonce on the face.
She tells the mens magazine:
There was this actress there, that's just, like, doing the mostest.
One of the most things she did? "She bit Beyoncé in the face.
 So Beyoncé stormed away, went up to Jay—Z, and was like, 'Jay! Come here! This bitch—' and snatched him.
They went to the back of the room. I was like, 'What just happened?' And Beyoncé's friend walked up and was like, 'Can you believe this bitch just bit Beyoncé?'
Near the end of the party…Beyoncé's at the bar, so I said to Beyoncé, 'Did she really bite you?' She was like, 'Yeah.' I was like, 'She gonna get her ass beat tonight.' She was like, 'Tiffany, no. Don't do that. That btch is on drugs. She not even drunk. The btch is on drugs. She not like that all the time. Just chill,'
Haddish declines to name the actress.
Beyonce's rep, Yvette Noel-Schure, said that she could not omment on the incident because she has no knowledge.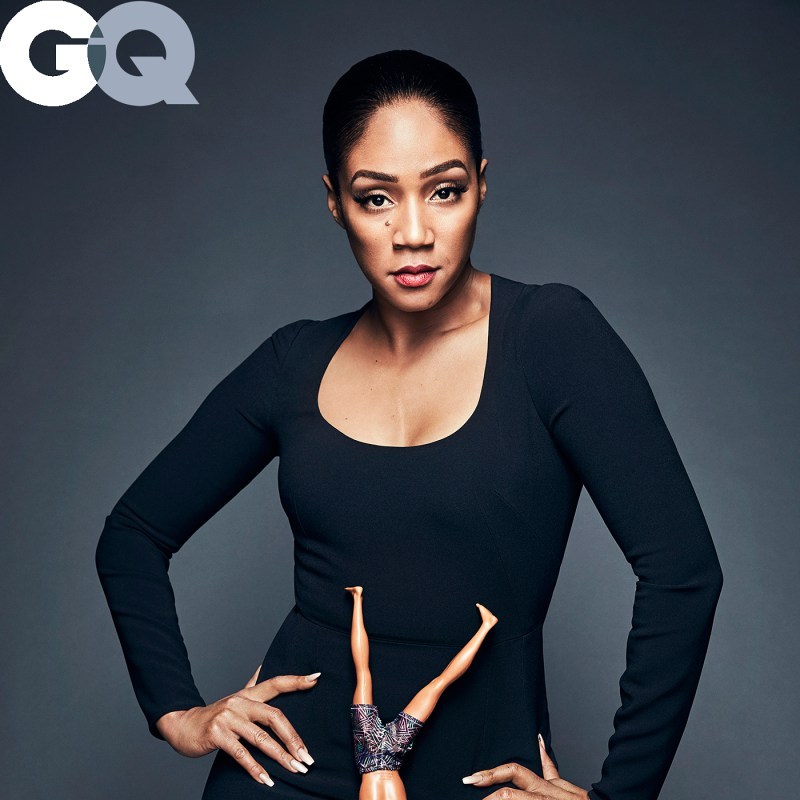 How the internet narrowed it down to Sanaa Lathan?
Based on some slim information.  Guests who were known to have attended the party include:
Rihanna, James Franco, French Montana, Queen Latifah, G-Eazy, Sara Foster and Sanaa Lathan.  There are only two actresses on that list and Sanaa appears to be the most likely suspect, and the Beyhive was quick to make the same assumption.
They have been attacking her Instagram all day even after she claims it wasn't her.  After the Beyhive attacked, Sanaa sent out this tweet.
Y'all are funny. Under no circumstances did I bite Beyonce and if I did it would've been a love bite 💋

— Sanaa Lathan (@justsanaa) March 26, 2018
It didn't make a difference, her comment section is still under attack.
Oh…don't think Sara Foster hasn't been accused either.  She too had to defend herself on Instagram:

For all we know Tiffany is lying…Beyonce will never directly address this rumor and if someone did bite her, they will not step forward.
And if you are wondering just how much time people have on their hands, take a glance in the comment section of Sanaa Lathan's latest post.  Apparently, people are not nearly as busy as we pretend to be.  The Beyhive is bad enough…but taking the time to argue with them is much worse.
---