The Law Firm Handling the Steve Harvey Sexual Harassment Law Suit Speaks Out. Don't Be Fooled By The Video Clip of Their Client. Here's What Really Happened Behind the Scenes… (Video and Details)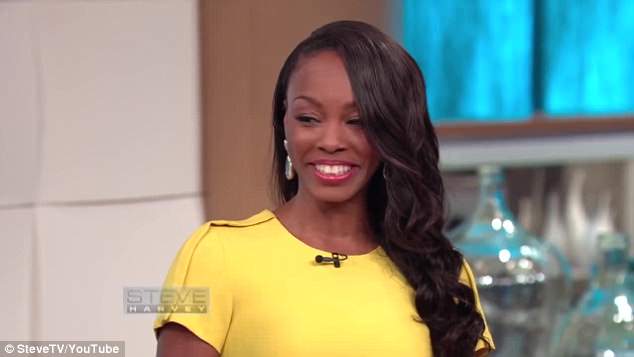 Last week TMZ reported that fitness model Dominique Collier was suing The Steve Harvey Show.  She was not happy with the way she was represented on the show. 
She claims producers told her the show would highlight her being a professional single mom, who's also a fitness model. In her lawsuit, she says that's not how it all went down. Dominique showed up for the taping in a conservative outfit — a long-sleeved blouse and pencil skirt — but producers put her in a halter top and form-fitting skirt … according to the suit.
In the docs, obtained by TMZ, she says the segment included an audience vote on her looks, and responses included … "whore," "slut," "ratchet" and "daddy issues." Dominique says she fired off a cease and desist to the show to remove the audience poll from the segment before it aired — and even though producers obliged, she says the damage was done in front of the live audience.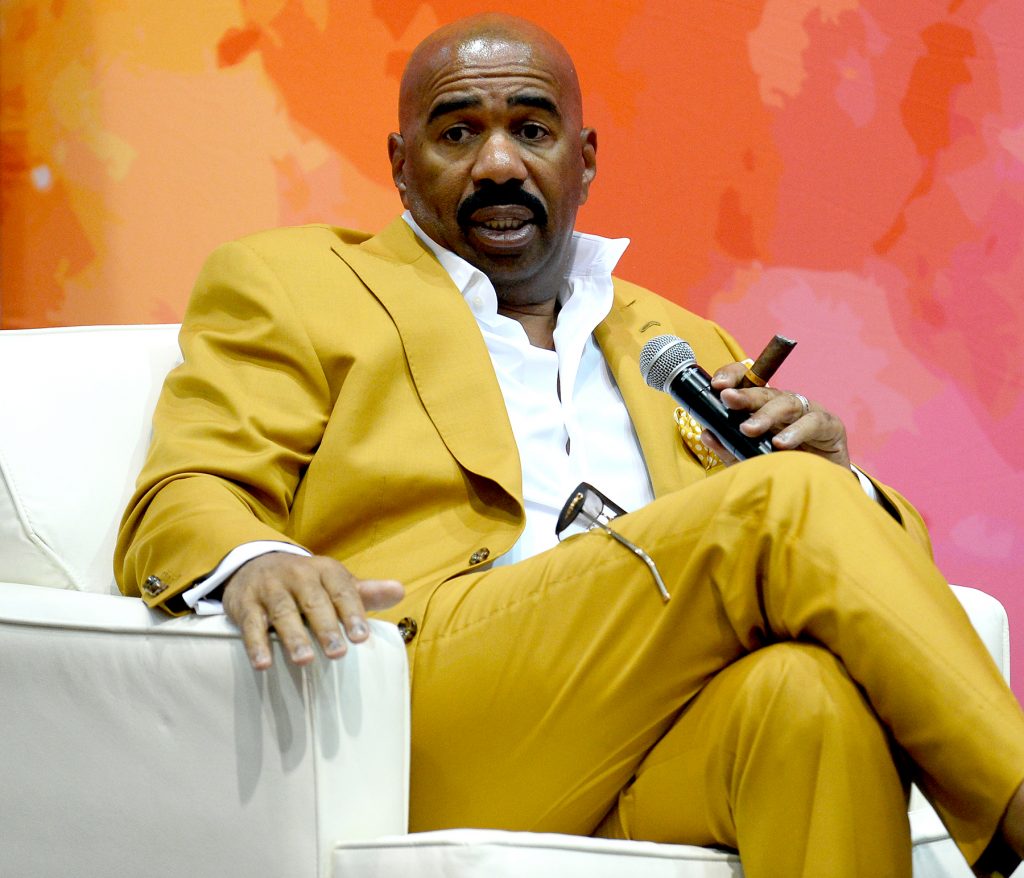 Then they posted this clip of Dominique smiling and having what appears to be a good time on the show.
According to her lawyers, this was still not the complete story.  They took to Instagram and then to their website and created a press reelase (although I'm not sure what media outlets picked it up).
The detailed portion of that letter states the following.
Collier was supposed to be depicted as a professional mom and successful fitness model.  Instead, Collier was featured on a dress intervention episode without her permission with a surprise bachelor who is also a military veteran who has reached out to us and confirmed that he also did not sign up for this type of episode.
While Ms. Collier's appearance appears consensual because she is smiling and being respectful towards host Steve Harvey, at no time during the taping or in the footage that was aired was Ms. Collier aware of the pictures or videos shown or what was said about her.  She only learned AFTER the filming and of course when the episode aired.  Ms. Collier was not paid to do this appearance and is already a published model with major fitness brands and so she had no reason to embarrass or humiliate herself on national television for "15 minutes of fame".
TMZ has incorrectly framed Collier's suit as strictly as sexual harassment suit.  While Ms. Collier stands with the #MeToo campaign that encourages women to not be silent about sexual assault and to be free of harassment, Ms. Collier's lawsuit is about Mr. Harvey and his producers intentional misrepresentations and conduct on air and behind stage that collectively re-victimized her as a sexual assault survivor which is stated as part of her infliction emotional distress claims in her complaint. 
Furthermore, the law and public policy are on Ms. Collier's side and in California specifically there are statures that void the type of television contract Collier signed which has a sole purpose to exploit a person's likenesses with the object of trying to exempt oneself from fraud or willful injury to another person.  She also has almost lost her military career over this and is disappointed that producers and Harvey would blindside her with forcing her onto a disparaging episode about her sexuality after they knew about her sexual assault history and explicitly said the episode she would be featured on would be a positive show.  We hope to resolve this matter quickly and equitably.
They also claim that The Steve Harvey show used altered photos of her from her private Facebook page and used fake surveillance footage that depicted her as a salacious women.
The Steve Harvey Show also posted a follow up clip of Dominque where again she appears to be having a good time.
Ask Carter is suing The Steve Harvey show and producers for $2 Million.
Here is a clip of Dominique; what you see here, is a different woman.
I think Steve should cut the check and make this entire thing quietly go away.
---