Did Bron Bron SMASH Queen Bey? LeBron James Put On Notice that Secret Relationships will Be Revealed in a Tell All Book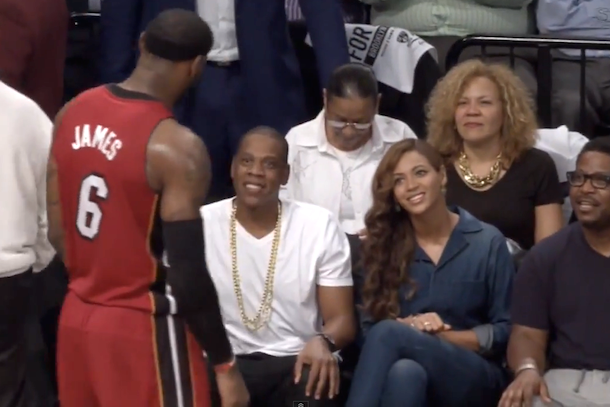 If you remember, just about a year ago, Lebron James' mom was dating a failed rapper called Da Real Lambo.  He was showing her off on Instagram and basically, from what I could see, spending LeBron's money.
After LeBron exposed him for cheating, things ended between LeBron's mom and Lambo; but things begin with Lambo and LeBron.
Last year after LeBron cut off his meal plan, Da Real Lambo was pissed. He took to Youtube and threatened to expose LeBron.
He then begin to leak rumors that Lebron had a secret baby with a local Cleveland reporter by the name of Sharon Reed.  The rumors died down but Da Real Lambo took to Instagram this week and revised them.  He created these three posts, threatening to not only reveal details about LeBron and Sharon Reed but also LeBron and Beyonce!
Here are the posts:
As you can see it's a lot of hot air…possibly.  The reporter being accused of having LeBron's baby addressed the issue one time in an interview last year and she has completely denied it.  Either LeBron's not the father, or she got paid well not to reveal their relationship.  Either way, she is holding up her end of the deal well.  I think she's pretty convincing.
With all this….I wonder if he will sell any books. He will at least sell one. I will buy it so I can tell you from my own opinion that it's trash!
---