Tiffany Haddish Finally Confirms That The Actress Who Bit Beyonce Was Sanaa Lathan!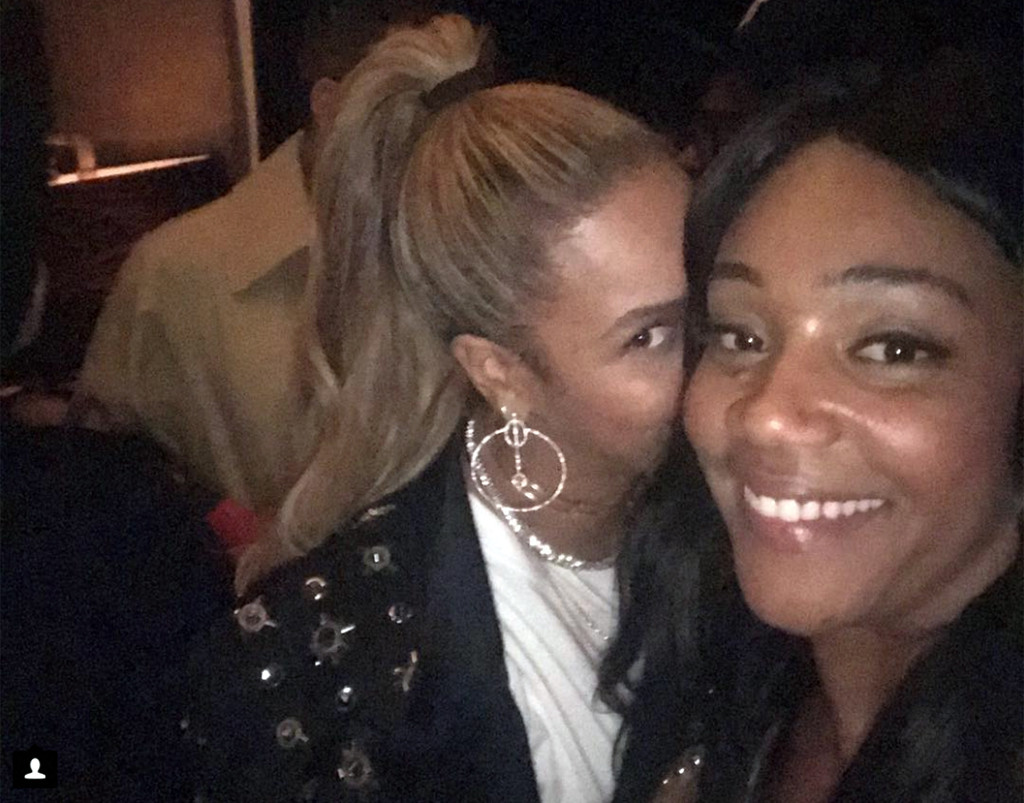 The mystery has finally been solved. After months of speculation, Tiffany Haddish has confirmed who bit Beyonce on the face at a party back in December 2017.
The story was all over the internet. Every internet user turned into a seasoned investigator and multiple names were tossed around. One name that seemed to stick like a piece of spaghetti on the fridge was Sanaa Lathan. You might know the 47-year-old actress from Nip/Tuck, Love & Basketball, and as Donna Tubbs on The Cleveland Show.
She was at the party back in December, and for some reason she was the top suspect.
Lathan has denied being the biter several times. During an interview with Health magazine last month, Lathan had this to say about the allegations…
"I think it's the most absurd thing I've ever been involved with. Thank God I've been in this business for 20 years and have had so many rumors about me. I adore Beyoncé. I would never do anything malicious like that—to her, or to anyone. It's so bizarre."
Seems legit enough, right? Maybe she didn't do it…EXCEPT SHE DID! During an interview with The Hollywood Reporter, Haddish was asked once again about the infamous bite.
Haddish asked the writer interviewing her if she knew who did it, the writer whispered back Lathan's name, and Haddish smiled back in approval.
She then started talking about how upset Lathan's family was with her…
"I'm super good friends with her stepmom and her dad, and they were mad at me. They were like, 'Why would you do this to the family? You know, black actresses, you guys have to stick together, it's so hard for you guys to get work as it is, why would you try to ruin her career?' But I didn't try to ruin her career. I never said her name! I was just trying to say how Beyonce kept me from goin' to jail that night. I coulda just shut my whole career down."
Hopefully one day we will get a tell all book about this incident. There are still so many unanswered questions. Why did she bite her? Was there blood? Was she really on drugs? What does Beyonce taste like? WE NEED ANSWERS!
---