Tekashi69 Takes Beef With Chief Keef To the Next Level; He Posts Video of Him Taking Chief Keef's Baby's Mother Shopping At the Gucci Store! (VIDEO)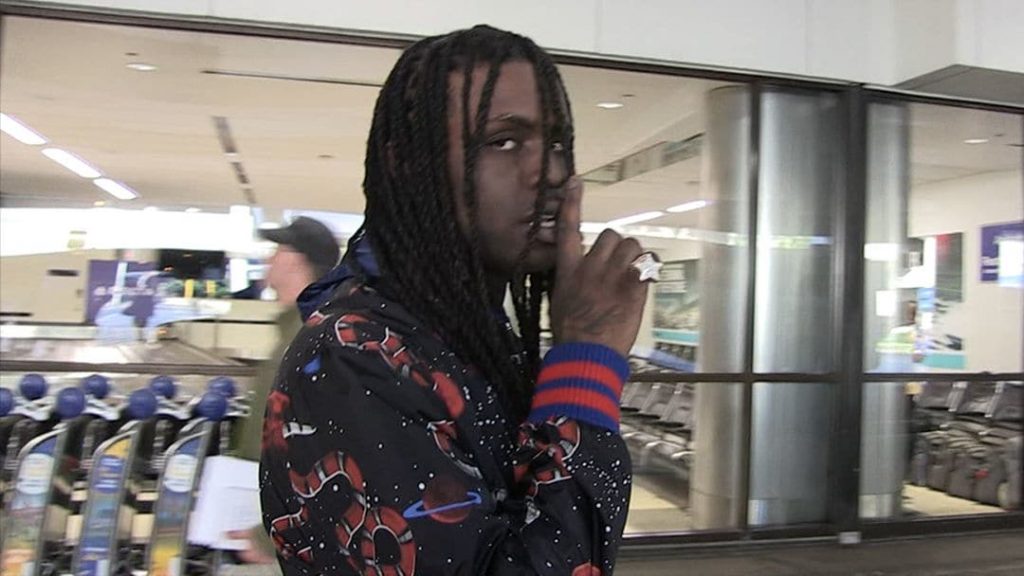 This is right out of 50 Cent's playbook, which shouldn't be of any surprise.  6ix9ine has been spending a lot of time with 50 lately and it appears some of 50's pettiness has rubbed off.
Takashi's feud with Chief Keef recently turned serious when Keef was shot at in NYC.  Although Tekashi denied doing the shooting and was reported to be in LA at the time, it could have easily been one of his fans.  I always say that the fans are worse than the artists.  The artists are rich, they have a lot to lose.  Fans on the other hand, they typically have nothing to lose, which makes them way more dangerous.
TEKASHSHI'S LATEST BLOW
In a similar manner as 50 did to Rick Ross, Tekashi69 took out Keef's baby mother, Slim Danger on a shopping spree.  In the clip you can see Tekashi with Sim Danger buying her basically whatever she wants from the Gucci store.
Slim Danger quickly address the camera and says,
If you don't know how to take care of your girl, n***as gonna take care of her for you
Tekashi brought her a fanny pack, sunglasses, a wallet and a dress.  The total was $75K.  That's right, these two just spent someone's yearly salary and they both still look homeless.
Here is the clip
Tekashi also had beef with Ebro from Hot 97.  Apparently he was denied access to Summer Jam and Ebro says it was because the feud with Chief Keef.
---