Here We Go Again? Chris Brown Was Arrested In Florida, Check Out His Mug Shot Inside!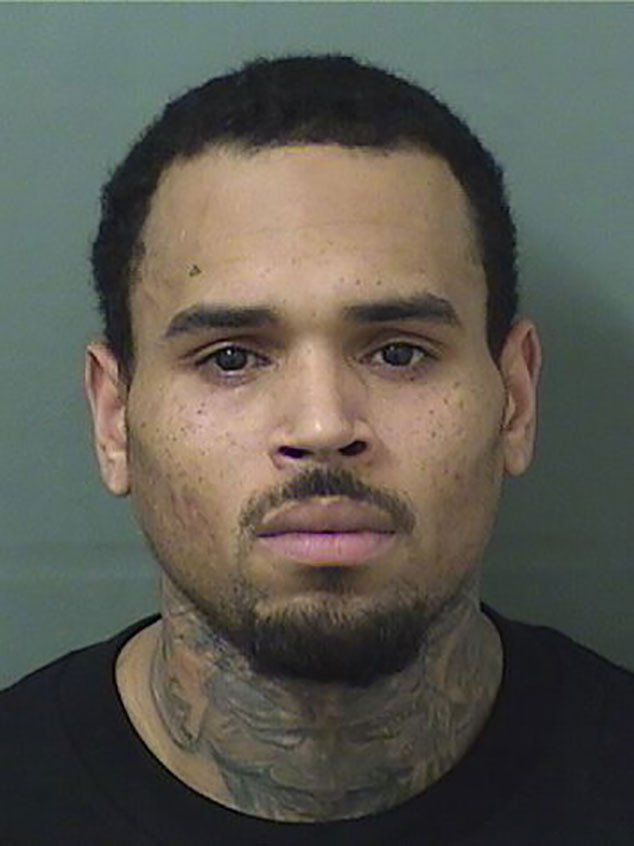 We were hoping we would never have to write another "Chris Brown Arrested" headline again, but here we are…writing one.
The reports are true. Chris Brown was arrested Thursday night in Florida, but it's not what you think. The arrest was not related to anything he did recently.
Police arrested him on an outstanding out-of-county warrant from last year.
Last year he was reportedly booked on felony battery warrant from Hilllsborough County Sheriff's Office. It was reported at the time that the 29-year-old singer punched a photographer during a paid club appearance.
We're not sure why he didn't take care of his business before returning to Florida, but the damage is done now. The media will have fun with this.
He was booked at 11 p.m. and released less than an hour later on $2,000 bail. After being released, Brown shared a photo from stage and wrote, "What's NEW????? Show tomorrow!!!!" he also included an eye roll emoji.
As you all know, this is not the first time Brown has been arrested. He was charged with felony assault several years ago for his attack on Rihanna. And then there was an alleged hit-and-run in early 2013, and then later that year he and his bodyguard were arrested and charged with felony assault.
And honestly, we could keep going, but it ain't worth it. We're about moving forward, so hopefully this is a good lesson for Brown. Get all your sh*t in order, 'cause when the media sees that there is a new Chris Brown mug shot out there, they are going to run with it.
---