The Tinder Killer Arrested While in the Act of Preparing to Kill His Newest Online Date!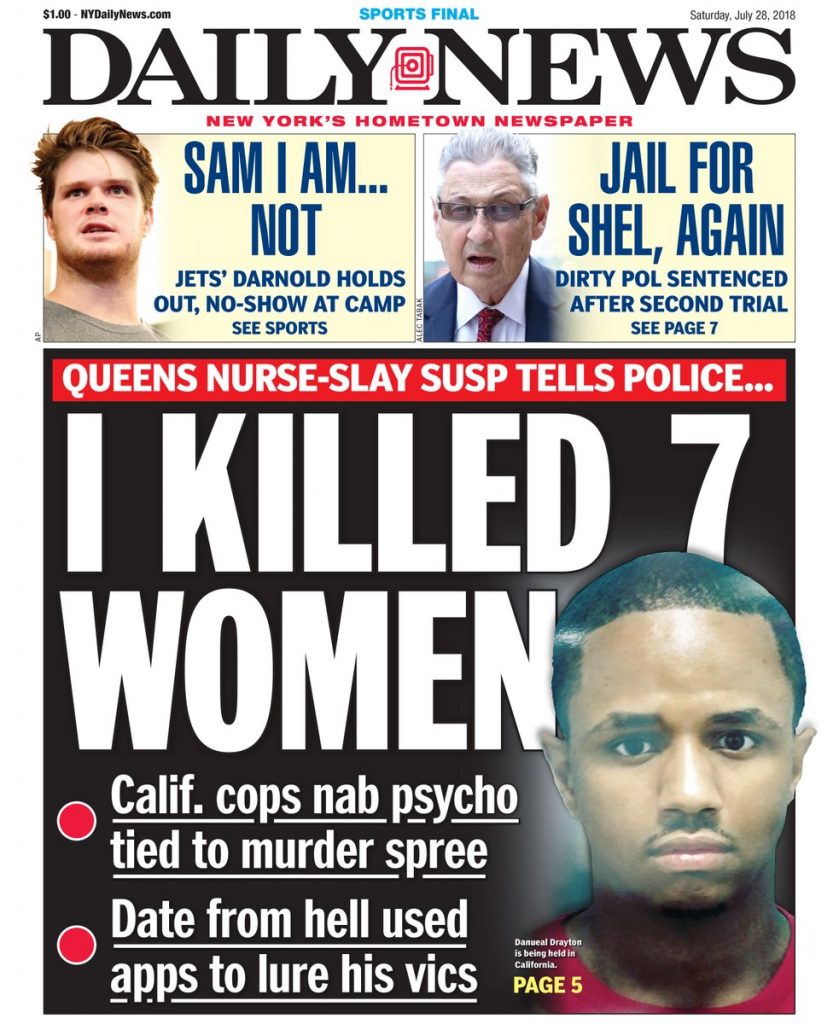 Police arrived on the scene just as Drayton was about to rape another woman in her own home! When they arrived she was literally tied up and being held against her will. God was looking out for this woman!
The police were investigating two other horrific crimes that led to Drayton's arrest. One was the murder of a 29 year old woman named Samantha Stewart from Jamaica Queens, killed on July 17th, the other was a rape that occurred weeks earlier in Park Slope Brooklyn.
Drayton used his good looks to meet woman online and then literally kill them. He told authorities that he was involved in as many as seven other murders, three which he claims took place in New York. He provided details on one murder that involved strangling a man. Police are following up on this claim but so far they have not found the victim.
Tinder was one of the more popular dating sites that Drayton used to attract his victims.
In June of this year Drayton was arrested for attacking his girlfriend in Nassau County. He was charged with "strangulation". The judge allowed him to go free as he didn't have any prior convictions.
Drayton's murders appear to have been brutal. Smantha Stewart was found with her tongue hanging out of her mouth and her teeth knocked out, naked wrapped in a blanket.
Drayton faces charges of attempted murder, rape, penetration with a foreign object and false imprisonment. He is expected to be extradited from Los Angeles to New York to answer the murder charge there.
Bail was set at $1.25 million in California.
I provided the gruesome details because online dating is no joke. I know women like to be independent but you have to be safe. I just spent 30 minutes looking for a good curated list of safe online dating tips but could not find any good enough, so here are my own:
On your first and second date with someone you meet online:
1. Always Drive separately – this is the rule broken the most. Remember, you don't KNOW him!!
2. Don't give up the cookie. You can wait until the third or fourth date at least. Daym!
3. Make sure your cell phone is charged before leaving for the date
4. No Netflix and Chillin'. See number 2.
5. Give all the details of the person you are going out with to someone you trust.
6. Google the hell out of that Mufthaf*cker before going out with him
7. Trust your instinct. If it feels weird, then don't go. Period.
8. Give all the date details to a friend, where you going, what time you should be back. Have that person
call you to make sure everything is ok.
9. I don't care if he is Boris Kodjoe, See number 2.
---