Vanessa Bryant Says Kobe's Not coming Back Just As Shaq Doubles Down with More Talk Regarding a LeBron-Kobe Laker Team. (Who Do You Believe?)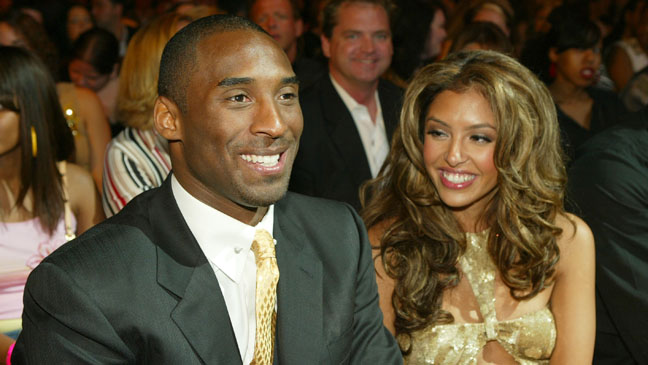 The rumors have been there from day one. Kobe fans are still, in the back of their mind, hoping there is some truth to all the whispers.  We are willing to take a back seat to Lebron and play a supporting role for ring number 6.  Then earlier this week we reported that Shaq dropped this video, where he half-jokingly mentioned that Kobe could possibly be making a comeback.
Although no one would dare take this seriously, it added just a little oxygen to the tiny flame of possibility.  We started to check Kobe's social media to see if he was training, looking at photos to see if he was losing or gaining weight.  But then Venessa happened.
While on vacation from her life (which is a vacation), Vanessa Bryant posted a short video on her Instagram. In the comments someone asked her about Kobe coming back to play and she basically shut it down with this comment,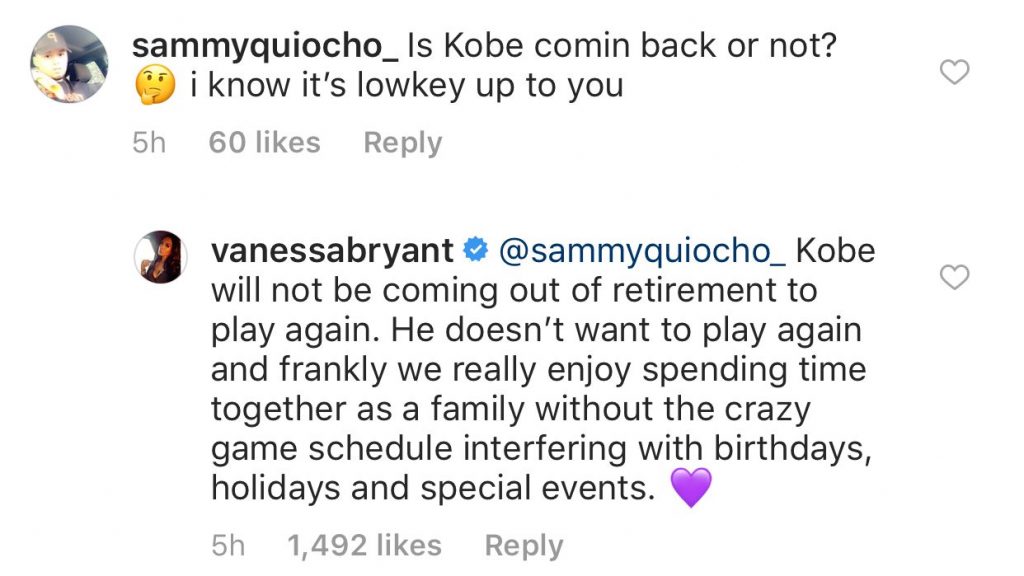 Just as I was feeling hopeless after Vanessa's comments, "The Big Trouble Maker" Shaq was on the  PodcastOne SportsNet's The BIG Podcast with Shaq stirring the pot.  The Kobe discussion started again, to which Shaq said,
"I know all the parties involved. Let's talk about the Lakers parties. There's already excitement with LeBron coming here. I don't know how ticket sales are – boom, boom, boom. But if you make that announcement – ooooh – the Kobe jerseys and LeBron jerseys, side by side – a little package. It'll explode. Right?"
"And now on Kobe's side, 'Kobe, we love you. We need you to lead. We need you to play 10, 15, 20 minutes a game. You play third, fourth quarter, we'll let you do what you do, you and LeBron out there. LeBron running and kicking with you, and all you have to do is spot up and shoot jumpers 20 minutes a game.' Kobe will think about that."
Let's be clear here.  Vanessa might think she is running things. But if Kobe said he wanted to make a 2 year run in the NBA for a 6th ring and a chance to cement his legacy as one of the top 3 ever, then there is literally nothing Vanessa or anyone will say to stop him.
I honestly believe he's training.  If he feels like he can compete at a high enough level, he will be back and it will be one of the greatest sports stories in NBA history.
---
---
WATCH NOW: SHAQ and KOBE – Arguably their Greatest Interview ever
---
---
---