The Game Throws Hands In a Basketball Game…..against his Own Teammate. Later Issues an Apology for the Knockout! (VIDEO)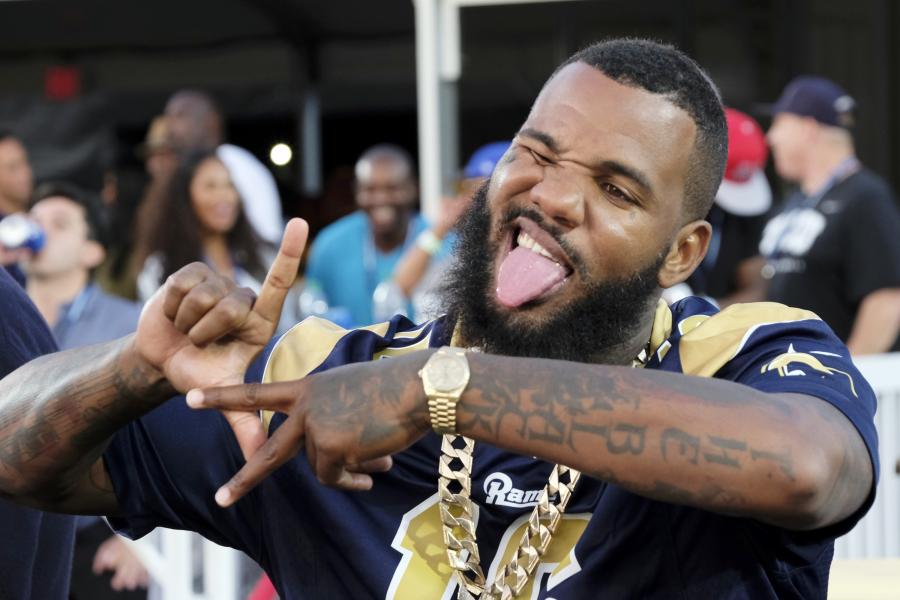 The Game plays in one of the biggest summer leagues around, The Drew League.  It's like the West Coast version of The Rucker but indoors.  You could easily find James Harden or Nick Young hanging out at the games. It's a big deal in the summer.
The Game's team, called "Birdie's Revenge" made it to the playoffs but things were not going well.  Issues between The Game and teammate Jarion Henry escalated and spilled over onto the court.
While their opponents were shooting free throws, they were shooting the fair one.  The Game squared up with Jarion and it appears The Game landed a second shot that put Jarion on his butt before it was broken up.
After the entire fight, The Game issued an apology.  Watch the video and read what The Game had to say below.
Here was the apology: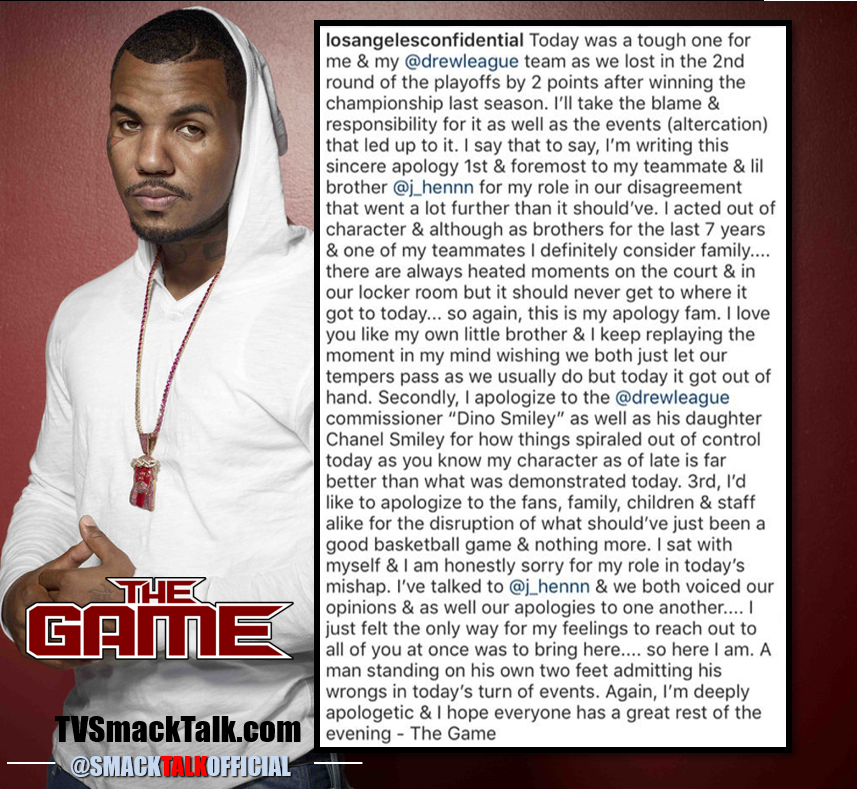 The Game was the bigger man….both figuratively and literally.  It's a lot easier to be the bigger man when social media is full of clips of you knocking your opponent down.  If Game was the one on the gym floor, I'm sure things might be a little different this morning.
---
---
WATCH NOW: The Game was on a Dating Show, Before He was famous….and got Played
---
---
---