Tekashi 6ix9ine has finally done it. Thanks to his Online Persona and Probation Violations, He Will Be Looking at a Possible 3 Year Jail Sentence.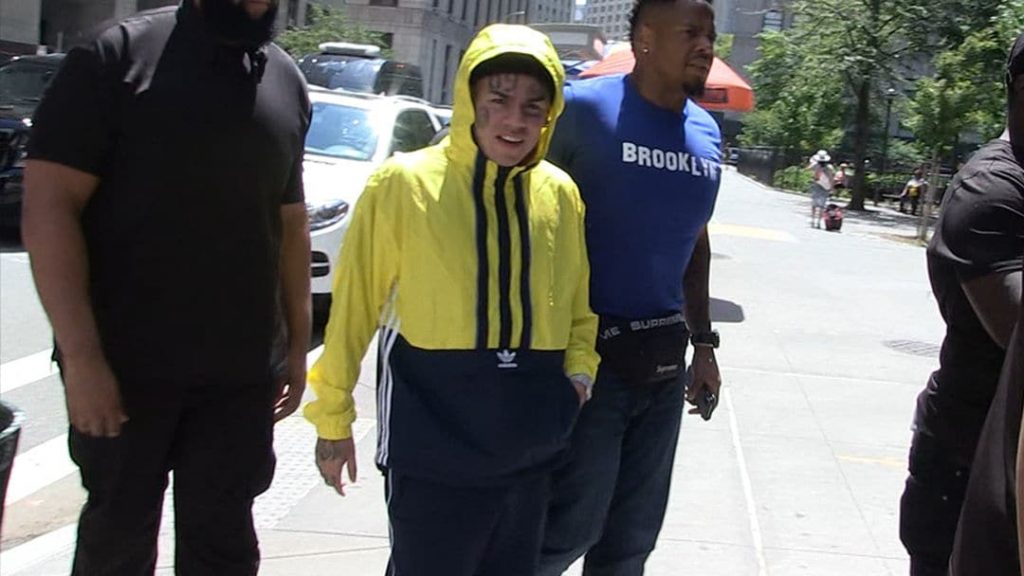 Welp, you knew it couldn't last. You just can't be that reckless and it somehow not catch up with you. Tekashi is looking at three years in jail stemming from a sex video he posted of a 13 year old girl back in 2015.
The official charge is, "Use of a Child in a Sexual Performance. It's hard to even read that sentence without feeling grossed out.
Apparently Tekashi not only took video but posted it online. The video shows the 13 year old giving oral to a man named Taquan Anderson. Then the girl could be seen naked, sitting on Tekashi's lap while Taquan Anderson is feeling her up.
Wisely during the initial trial, Takashi took a plea deal. He had to basically get his GED and not commit a crime for the next two years and he would get probation and NOT have to report himself as a sex offender. The judge was super lenient.
But Tekashi failed by actually getting arrested….twice.
He was accused of choking a 16-year-old in Houston's Galleria Mall back in January and in May he was arrested for unlicensed driving and accused of assaulting a cop and obstruction of governmental administration. Top that all off by missing a court date for the choking incident and playing these video online sitting in front of huge piles of cash. Just imagine your judge, who is probably struggling putting his (or her) kids through an overpriced college driving a Hyundai, paying alimony and you are sitting in front of $100k online talking smack and skipping court dates. You better believe you will be arrested. He was taken into custody at JFK on Wednesday.
The District Attorney Sara Weiss told the Manhattan Supreme court during a hearing (in which Tekashi wore a yellow tracksuit),
'He has violated his plea agreement The defendant should be sentenced to a state prison sentence of one to three years.'
So right at the height of his fame, career and earning potential, he could possibly be done. Bobby Smurda style. Because when he's out, rap will be rap again and he will be somebody's Rainbow Brite, Chucky Doll in prison.
---