To Celebrate Great Success Of New Album 'Astroworld,' Travis Scott Is Giving $100,000 To Fans All Over The World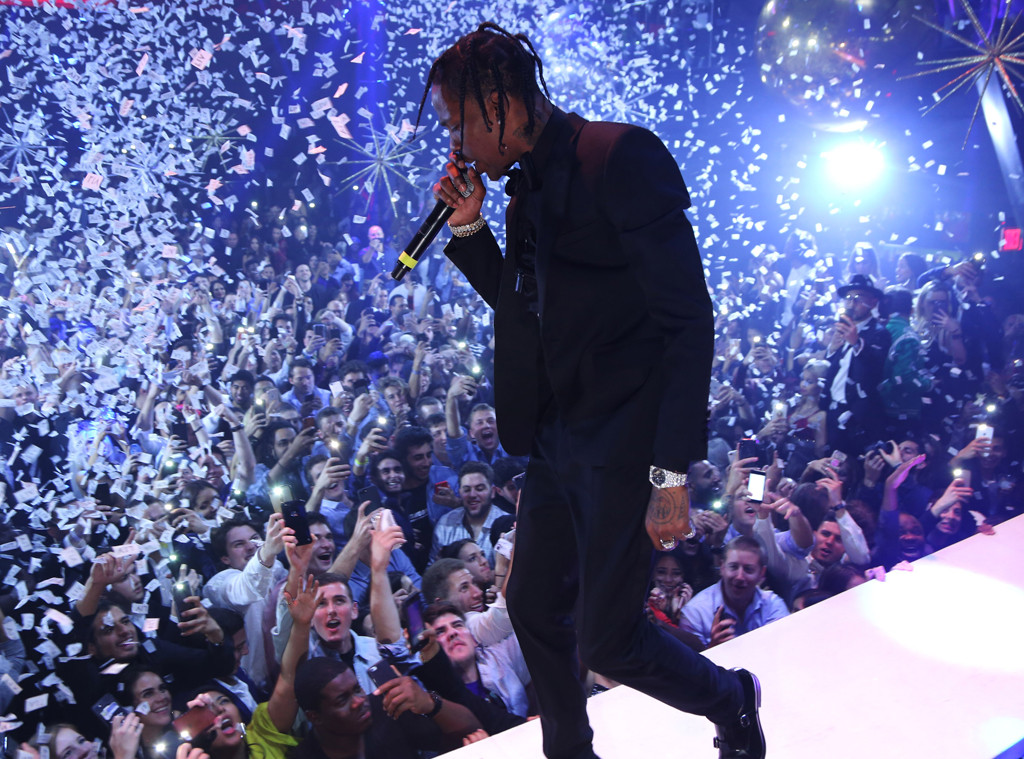 If you're a fan of Travis Scott, and you have a Twitter/Instagram account, there is a decent chance you made some extra cash last night. The rapper wanted to celebrate the successful launch of his third studio album, Astroworld, so he decided to share his wealth with his fans.
He wrote…
"TO THE FANS WE GOT THIS TO NUMBER ONE I LOVE U GUYS SO MUCH. I DEVOTE MY LIFE TO U GUYS AND I CANT EXPRESS HOW MUCH YALL MEAN TO ME. TO ALL THE RAGERS ALIVE MAY WE LIVE FOREVER…TO EVERYONE THAT CAME THRU FOR THIS ALBUM THANK U A TON! 
SO I KNOW ITS HARD FOR THE KIDS SO I DECIDED TO UNLOAD MY BANK ACCOUNT ON U GUYS. IM BUSTING DOWN $100,000 AND GIVING AWAY TO ANY FANS THAT CAN TWEET ME THERE CASH TAG WITH LYRICS FROM ASTRO. GANG"
You can tell how excited he is by his abuse of the caps lock button. It didn't take long for his fans to start replying to him. His post on Instagram has over 300,000 comments.
One fan tweeted, "if travis sends me anything with a comma i'm quitting target on sight and applying for the space force."
Scott responded by sending him $1,000…
Love ur life kid pic.twitter.com/fT2nHDzT7u

— TRAVIS SCOTT (@trvisXX) August 15, 2018
Damn. That kid went big with the "comma" thing and it delivered. Most fans were getting smaller amounts between $50 and $100, which is obviously nothing to sneeze at. Free money is free money.
Scott is probably in such a good mood because all 17 tracks from his album debuted on the Billboard Hot 100 and the album has reached the number one spot on the Billboard 200.
He's loving life right now, and we can't blame him.
---