Nicki Minaj Is Starting Beef, Calls Out Kylie Jenner And Travis Scott Over Album Promotion On Social Media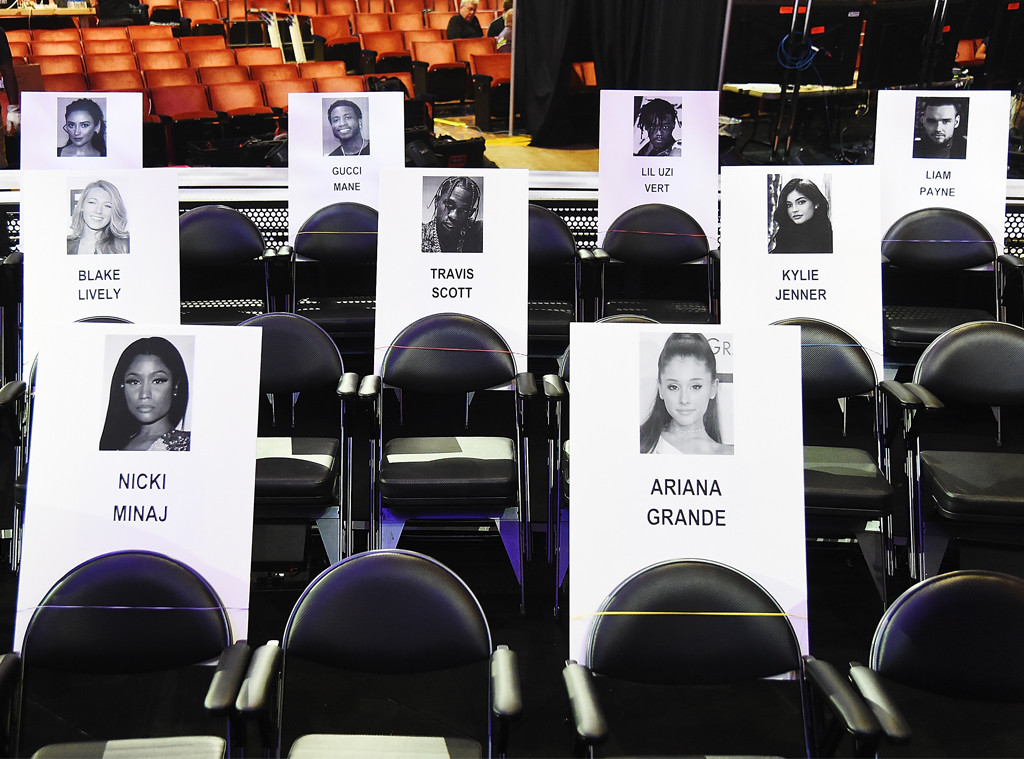 In just a few hours, Nicki Minaj is scheduled to sit just one row in front of Kylie Jenner and Travis Scott at the 2018 MTV Video Music Awards, and it's safe to say things might be a little awkward.
You see, Nicki went on her Twitter account on Sunday and started talking about how the only reason Scott's album is at No. 1 is because of Kylie's promotion on Instagram. Nicki's new album Queen debuted at No. 2 behind Scott's Astroworld.
Nicki shared a screenshot of Kylie's post on Instagram, and then wrote that she allegedly spoke to Scott and even he acknowledges his album is not truly No. 1, which sounds a bit fishy…
Travis sold over 50K of these. With no requirement of redeeming the album! With no dates for a tour, etc. I spoke to him. He knows he doesn't have the #1 album this week. I love my fans for the #1 album in AMERICA! I'll explain on #QueenRadio 4 albums in, #1 in 86 countries ♥️ pic.twitter.com/CiYEuczgm3

— QUEEN (@NICKIMINAJ) August 19, 2018
I put my blood sweat & tears in writing a dope album only for Travis Scott to have Kylie Jenner post a tour pass telling ppl to come see her & Stormi. lol. Im actually laughing. #Queen broke the record of being number 1 in 86 countries. Thank Jesus & thank you to my fans.

— QUEEN (@NICKIMINAJ) August 19, 2018
Obviously, this is not a good look for Nicki. If she put her blood, sweat and tears into this album, then why is she trippin' over a solid No. 2 debut? If her fans love it, that should be the only thing that matters, right? It seems like everyone forgets that they're creating ART! The money and accolades should be the last thing you care about.
For what it's worth, she posted a follow-up tweet and claimed she wasn't actually mad. This was just her "dry humor" showing, which doesn't make any sense.
People are calling me thinking I'm huffing & puffing. Omg y'all this is sarcasm/dry humor. Yikes. I'm having the most iconNIC time. Come let me kiss you. 😩😘😘😘 Who's coming to the secret show? When people call me & hear me crackin up laughing they seem so puzzled. Loosen up 😅

— QUEEN (@NICKIMINAJ) August 19, 2018
Ahhh. The cringe is too real. The line, "When people call me & hear me crakin up laughing they seem so puzzled," that's some fake sh*t right there. That is a CLASSIC defense from someone who got all pissed about something, realized she was acting like a fool, and then tried to play it off like she was joking the entire time.
No you weren't, Nicki. Just own it.
---