Wait, Whaaat? Has Jodie Sweetin Slept With Her "Uncle" John Stamos? She Addresses The Bizarre Rumor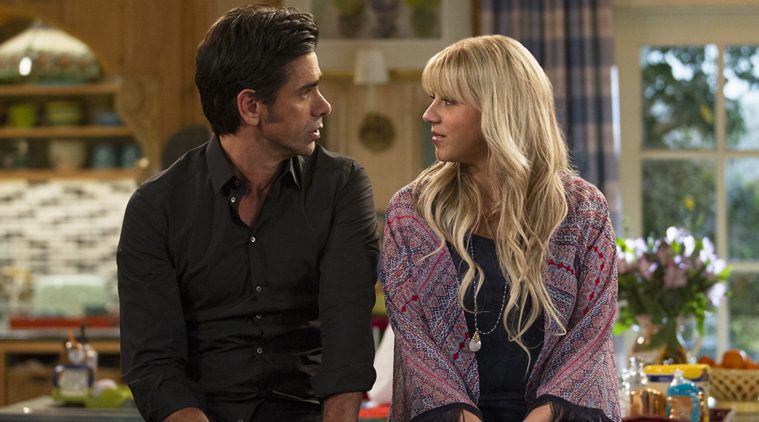 You all know Full House. Heck, you all probably know Fuller House too, which is a shame because it's terrible. Anyway, if you've watched the show (or even just heard about it) you know that actress Jodie Sweetin plays Stephanie Tanner on the show. John Stamos plays her ~super cool~ Uncle Jesse.
On Monday, Sweetin went on her Instagram account to wish Stamos a happy 55th birthday. She shared a throwback photo of him holding her during the very early days of the show.
She wrote, "Happy Birthday, Uncle J! My, my… we've made quite the memories these last 30+ years! I can't believe you're about 10 years younger than I am currently in this photo!! We were babies! (Well, I actually was… haha) Love you so much."
And while most people were like, "Aw, that's so cute!" There was one fan who claimed to be disgusted.
This fan accused Sweetin of sleeping with Stamos, "How can you still say uncle to him when it's been reported that you slept with him?! That's just nasty."
WHAT? That's a pretty huge accusation. I mean, where the hell did that rumor even come from? And when did this rendezvous supposedly happen? Unsurprisingly, the fan didn't provide any details.
But Sweetin did fire back by commenting, "Hahahah…um…what?! Yeah…that's def not true."
Of course, she wouldn't actually admit to it even if it were true, but still…I can't imagine this rumor is legit. That's just too weird…even for white people.
---