Has Nicki Minaj Already Reached Her Peak? Rapper Postpones Tour In US, And Sources Say It Was Because Of Extremely Low Ticket Sales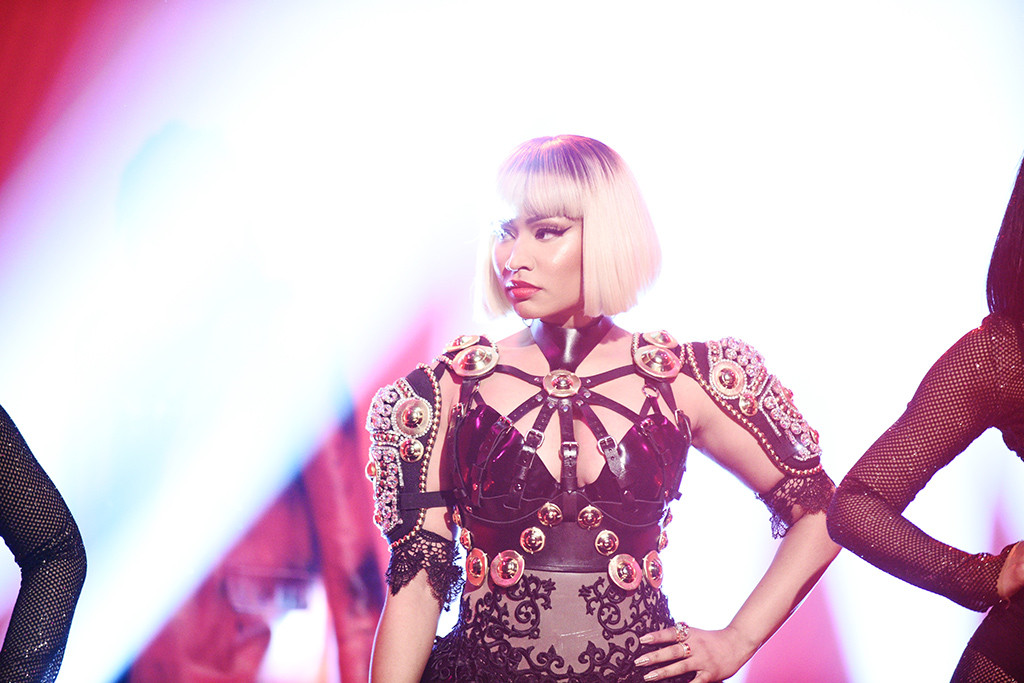 Nicki Minaj has been feeling some type of a way on social media lately. She's been caring about trivial things a little too much. When it was announced her new 'Queen' album debuted at No. 2 behind Astroworld, she went after Travis Scott and Kylie Jenner.
It was pretty bizarre because it didn't feel like a move Nicki would typically make, but now it's all starting to make sense.
Nicki feels like she's losing her place in the rap world. She's most likely scared and very close to becoming desperate. You see, Live Nation just announced that her upcoming North American tour with Future has been canceled.
The tour had been scheduled to kick off on September 21 in Baltimore, but now she won't go on the road until February, and that'll be overseas where it's easier to sell tickets. She won't start her North American tour until May 2019 now, and since it's being pushed back eight months, Future will no longer be joining her due to scheduling conflicts.
Nicki went on her Twitter account and told her fans that she simply needed more time to perfect the show…
"Hey, you guys. Future and I will now start the European leg of our tour first, so those dates will stay exactly the same. And the U.S. leg of the tour will now start in May. Because of that, with Future's schedule, I may have to take another co-headliner, or I may just do it like I did with the Pinkprint Tour, and it wouldn't be like a co-headliner; I probably would just have like three or four opening acts. I still am going to do Australia in January, and this is all happening because I pushed my album back two months, and I just finished writing and recording literally hours before the album came out."
That's HER spin on it, but according to a source close to Live Nation, the real reason she postponed the tour was because ticket sales were very low…
"Nicki's tour could be the most disappointing ticket sales of the year for any artist. These are big arenas with up to 20,000 capacities. Sales for opening night in Baltimore is 2,000 tickets. L.A. is 3,400, New Orleans 1,000, Denver 1,300, Chicago 3,900. Even her hometown Brooklyn is only 5,050."
Of course, we can't verify that the source is 100% legit, but it wouldn't be surprising. She was once at the top, but with new artists coming up, she's resting in the middle.
We'll see if she can recover, but right now…the future is looking bleak.
---