Jennifer Garner Just Drove Ben Affleck Back To Rehab After Staging Emotional Intervention (PHOTO)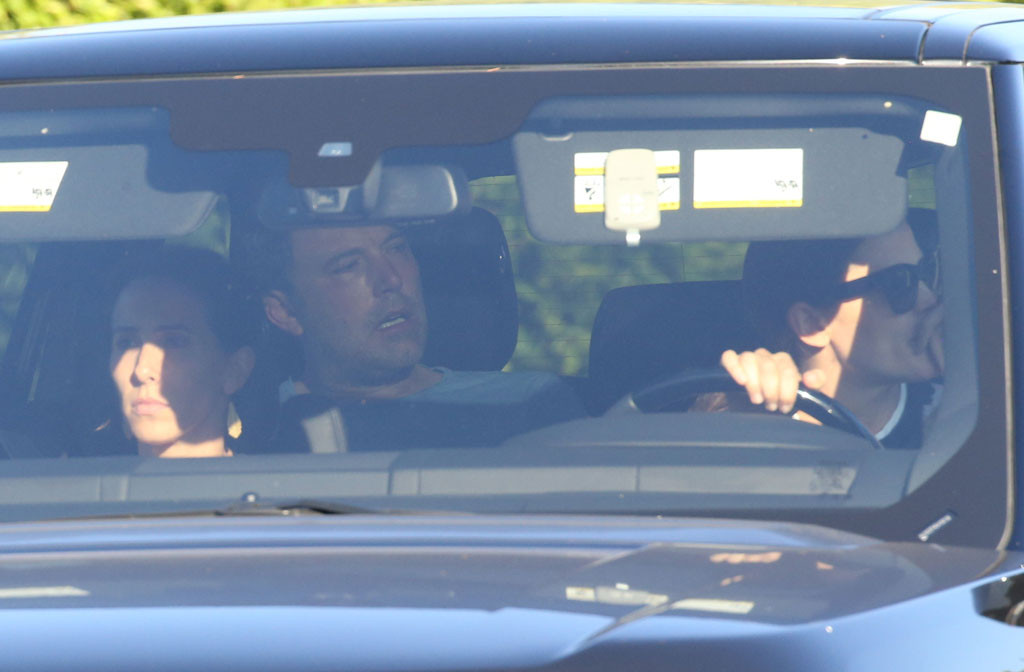 Damn. Let's keep Ben Affleck in our thoughts and prayers today because the dude is struggling right now. Most of you know he's been dealing with an alcohol addiction for years. He's been to rehab a few times, but it's never stuck.
He had been in an 'okay' place recently while he was in a relationship with Saturday Night Live producer Lindsay Shookus. Sadly, it was announced a few days ago that they had split, which resulted in Affleck falling off the wagon again.
According to insiders, the 46-year-old actor had been drinking since Monday. This dude was having Postmates deliver alcohol to his house because he was too wasted to leave. The paparazzi snapped this shot back on Monday of a delivery driver handing Affleck a box full of liquor.
His soon-to-be ex-wife Jennifer Garner saw the photos and knew instantly that something was wrong. She showed up at Ben's house Wednesday evening to stage an intervention. Apparently, Ben acknowledged he needed help and let Garner drive him to a rehab facility. When leaving the house, Garner told the paparazzi that now "wasn't a good time" and politely asked them get off the property.
As you can see in the photos, it looks like Affleck had been crying. It was obviously an emotional time for everyone. I mean, he's basically slowly killing himself, so the situation is serious. Hopefully he gets the help he needs this time.
Also, let's take a moment to praise Garner. Even though they're no longer together, she is still there to support him and show him love when he needs it the most. Respect.
---