Cleveland Browns linebacker Mychal Kendricks and former Goldman Sachs analyst Damilare Sonoiki charged with insider trading. We Got the Details.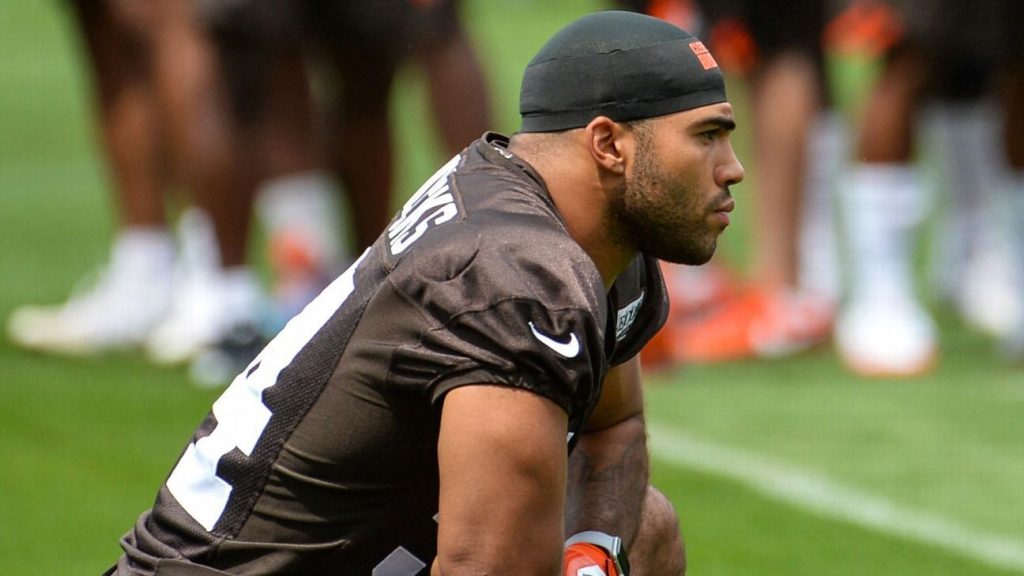 It sounds like Mychal Kendricks got in over his head.  Kendricks who was a former linebacker for the Eagles, played for the Cleveland Browns up until yesterday.  Yep, that's right; the Browns have officially cut him.
He just plead guilty for investments that he made in 2013 and 2015 with Blackish writer, Damilare Sonoiki.  In the statement below, prepared by Kendricks' lawyer, he admits and apologizes for the crime:
"I apologize. Four years ago, I participated in insider trading, and I deeply regret it. I invested money with a former friend of mine who I thought I could trust and who I greatly admired. His background as a Harvard graduate and an employee of Goldman Sachs gave me a false sense of confidence. To that point, I had worked my tail off since I was 5 years old to become the football player that I am today. I was drawn in by the allure of being more than just a football player. While I didn't fully understand all of the details of the illegal trades, I knew it was wrong, and I wholeheartedly regret my actions.
Since the beginning of the investigation, I have fully cooperated with all of the authorities and will continue to do so. I accept full responsibility for my actions. Although I did not take any of the profits for myself, I am committed to repaying all of the funds gained illegally and accept the consequences of my actions.
I sincerely apologize to my coaches, the owners, and my teammates on the Eagles and the Browns, the NFL, and the magnificent fans to whom I owe my career. I also apologize to my family, who I have failed in this. You all deserve better, and I will work my hardest to re-earn your trust and respect, serve as an advocate to educate others, and show you that I will never be involved in anything like this again. Thank you for your time and hopefully your forgiveness."
Kendricks and Sonoiki, both 27 years old, allegedly met at a party.  Sonoiki, a Harvard Grad who worked at Goldman Sachs provided Kendricks with tips on recent mergers, which as we all know, typically lead to an increase in stock prices.  The pair made 1.2 million on four trades.  Kendricks purchased call options on Compuware, Move, Sapient and Oplink.
In return, Sonoiki received about $10K in cash, football tickets and was able to spend the day on the set of a Teyana Taylor video, in which he made a cameo appearance.
The two thought they were slick.  They used Facetime, which they mistakenly thought wouldn't leave a trail, and tried to text in code.  They pretended to talk about Jersey numbers when referring to deposits. The SEC was all over that.
It appears Kendricks is looking for a plea deal, however these are federal crimes and usually governed by mandatory minimums.  I feel justice is going to come hard and swift for these two.  They are being charged both civilly and criminally.  On the criminal side, if they're convicted, each defendant faces a maximum possible sentence of 25 years in prison and a more than $5 million fines.  Civilly, they will have to repay the $1.2 million and can be liable for up to 3 times that amount.
You see, there are a lot of people making money this way, but they are doing it smarter.  It would be naive to think that this didn't go on, it's just done better, and I'm sure they don't have the same level of scrutiny as two young rich black men, getting richer.  Two smart dummies.
Doing the right thing, is always the right thing, no matter what others are getting away with.
---
---
WATCH: Sonoiki's Cameo in Teyana Taylor's Video
---
---
---