Eminem Drops New Album 'Kamikaze' And He's Catching A Lot Of Heat For Using THIS Word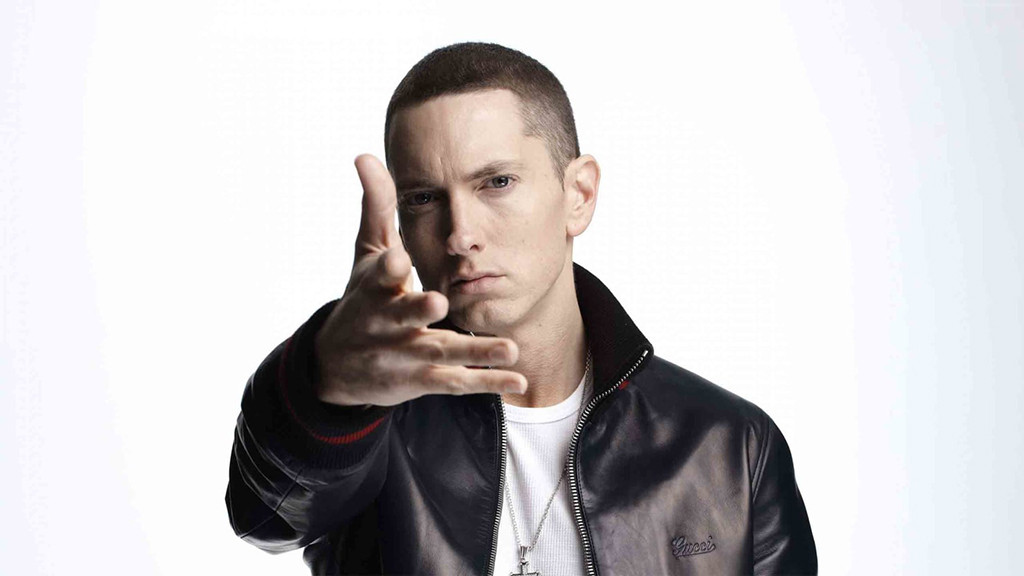 Well, Eminem is trying to put his name back in the spotlight. There is a wave of new rappers now who attract more attention, but few have the respect Eminem does in the industry.
The 45-year-old rapper dropped his tenth studio album on Thursday night, and since this is Slim Shady we're talking about here, some of the tracks on the album are causing a bit of controversy.
The album features 13 tracks, and it's the title track causing the most problems. First, he fired shots at the new generation of rappers, "These rappers are like Hunger Games / One minute, they're mocking Jay / Next minute, they get they style from Migos, then they copy Drake."
That 'mocking Jay' line was pretty clever. You can't deny that. Eminem has some of the most clever lines in the game. He might not be the hottest rapper around anymore, but he can still write. Later in the song, he attacks Joe Budden, "Somebody tell Budden before I snap / He better fasten it, or have his body bag get zipped / The closest thing he's had to hits / Since smacking bitches."
And if he would have stopped there, he would have been fine, but instead he went after Tyler, The Creator by basically calling him a fa***t bitch: "Tyler create nothing, I see why you called yourself a f—-t, bitch / It's not just 'cause you lack attention / It's 'cause you worship D12's balls, you're sac-religious."
Obviously, times have changed since Eminem was at the top, and words he could use back in the early 2000s are no longer acceptable today.
Twitter has already started accusing Eminem of being homophobic…
Eminem is too damn old to be calling people faggot on an album it just sounds like he's mad this particular faggot showed up late to book club

— Ira (@ira) August 31, 2018
"Eminem dropped a surprise album" sounds like a euphemism for being called "faggot" from a passing car.

— Louis Virtel (@louisvirtel) August 31, 2018
For what it's worth, Eminem claims he has no problem with gay people. In an interview with Rolling Stone a few years ago, he had this to say…
"The real me sitting here right now talking to you has no issues with gay, straight, transgender, at all. I'm glad we live in a time where it's really starting to feel like people can live their lives and express themselves."
---