Paris Jackson Slams Paparazzi After They Try To Guilt Her Into Posing For Photos By Mentioning Her Father Michael Jackson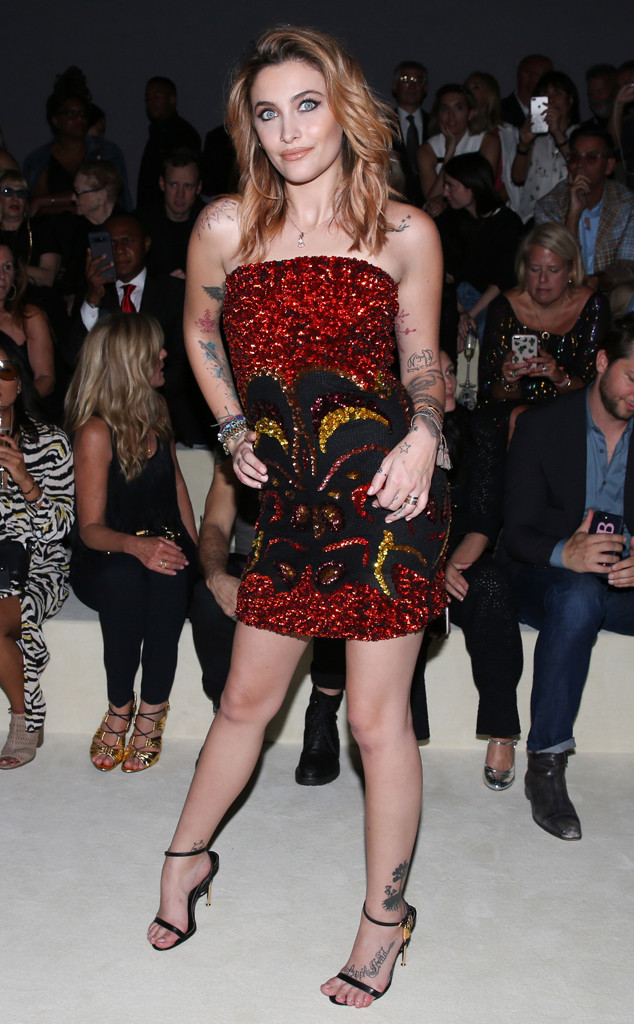 The paparazzi have a job to do, and unfortunately for them to do it correctly, they have to shed their human skin and become literal monsters.
The most recent example of this happened on Wednesday night when Paris Jackson attended the Tom Ford Fashion Week show in New York. She posed for several photos inside the venue, but when she left and was surrounded by the paparazzi, she tried her best to hide her face.
This pissed off the paparazzi because they don't get paid unless their photos include her face. They started yelling mean things at her, and then went for a cheap shot by bringing her late father Michael Jackson into the conversation, "Michael would have never done that," they shouted at her.
Obviously, that's a pretty crappy thing to say. They're trying to use her dead father against her, which is absolutely disgusting.
Paris went on her Twitter account and called them out…
does no one remember the hundreds of unique disguises he came up with all the time? the fuck

— Paris-Michael K. J. (@ParisJackson) September 6, 2018
And she has a point. Michael would constantly try to hide his face from the paparazzi. The photographers who yelled at her were clearly just trying to get a reaction from her.
It's a crazy world out there, folks. Everyone is looking to get paid, even if it means hurting someone else in the process.
---