Damn, Scooter Braun Gets Real About Justin Bieber's Drug/Alcohol Abuse Back in 2014, Says He Was Worried He'd Die From Overdose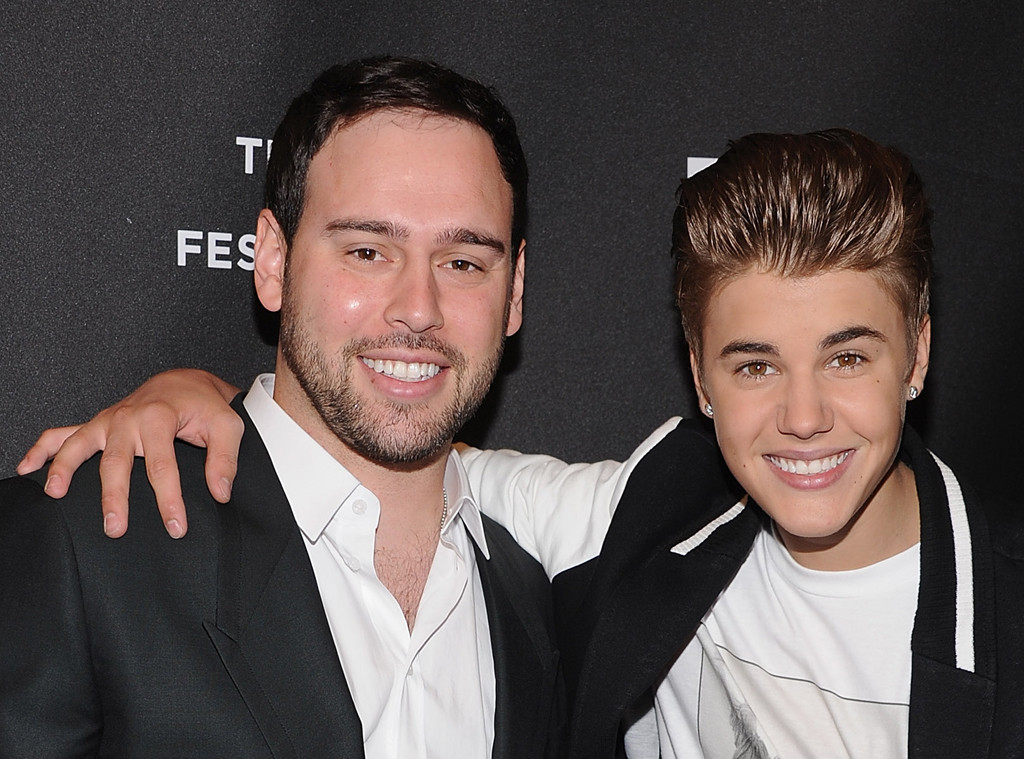 We knew Justin Bieber was a little douchebag back in 2014/2015, but we did not know he was seriously struggling with drugs/alcohol.
Scooter Braun, who has managed Bieber since he was 13, spoke on Van Lathan's The Red Pill Podcast recently and talked about how scary that time period was for everyone who loved Bieber.
"There was a time when I would go to sleep almost every night—when he had the money to fly away from me—and I was worried every night that I was going to lose him. I thought he was going to die. I thought he was going to sleep one night and that he would have so much crap in his system that he would not wake up the next morning."
Honestly…that's pretty shocking. Like we said, we knew Bieber partied back then, but we didn't know the situation was that serious. Although, I guess it should have been obvious considering he did get arrested for DUI and his house was raided by police after he did nearly $20,000 worth of damage to his neighbor's house with dozens of eggs.
Braun revealed there was a time when he refused to let Bieber put out new music or go on tour because he believed it would kill him…
"He used to yell and scream at me, and he wanted to put music out, he wanted to tour, but I thought if he did that, he would die. So, I just refused.
I think he made a conscious choice for himself to change, I think for a year and a half I failed miserably trying to help him, because for year and a half he didn't change…It wasn't until one day he woke up and said, 'Hey I need to talk to you, I don't want to be that person anymore.'"
Thankfully, the Biebs is in a good place right now. He's found God and he just recently got engaged to what we assume is the love of his life, Hailey Baldwin.
Hopefully it's all up from here.
---