Really?! Nick Young Challenges Gilbert Arenas to a Shoot-off; Gilbert Walks in with $100K Cash and Literally drains 95 3-pointers out of 100! (VIDEO)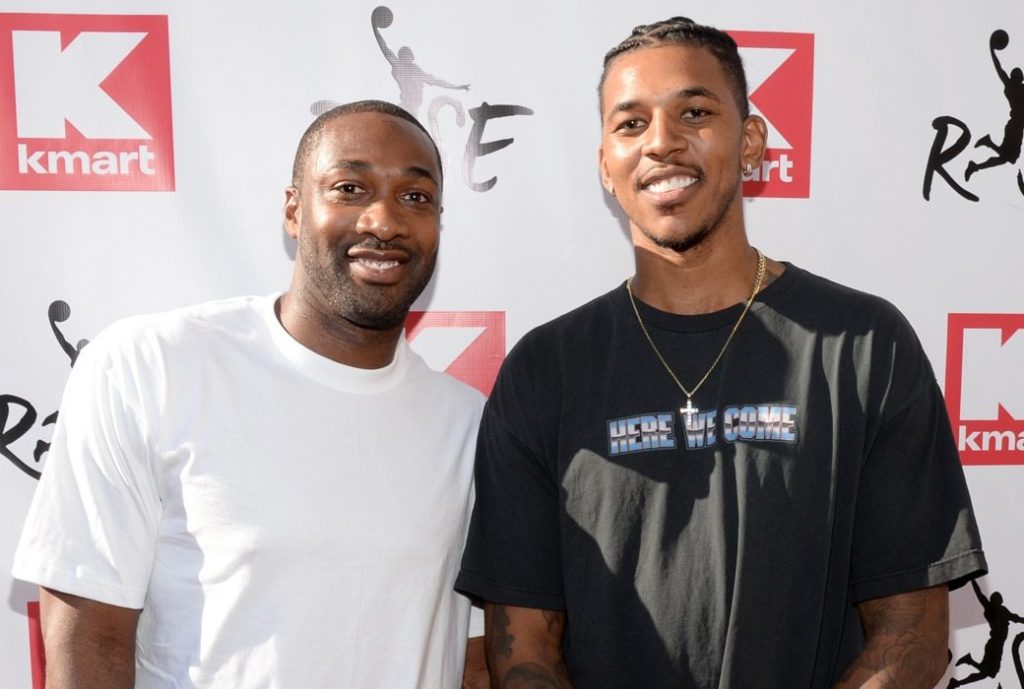 I know NBA players are good, but I didn't know they were this good.
As you know Nick Young and Gilbert Arenas were both on the Wizards.  Nick was a young buck back then and Arenas was making headlines for brandishing firearms in the locker room.
Fast forward 11 years later, Nick Young at 33 is no longer young and Gilbert Arenas is retired and admittedly has been not doing much in he last 4 years.  Nick Young went on Youtube and called Gilbert out.  He made a video ridiculing Arenas and challenging him to a shoot out.  He basically said he has been reduced to an Instagram model; he even called him a "has been".
Here is the video.
Never one to back down from a challenge, Arenas showed up, with 100 stacks in a man-purse, laced up and went to work.  He literally hit 95 out of 100 three pointers from 5 different positions.  All 20 shots in each position is shown in it's with no frame breaks in the filming.  Apparently, Gilbert's previous record was 96.  At the end Gilbert basically welcomes all challengers but after this performance he's pretty confident that there would be no takers.
Arenas says,
"There's a reason they call me Agent Zero, Nick.  What did I shoot? Ninety-five out of 100, boy? I almost beat my old record—96 out of 100. Been sitting on my couch watching Netflix for the last four years, and I come out 95 out of a 100."
So far no response yet from Nick Young.
Here's Gilbert's complete video!
---