Cleveland Cavs' J.R. Smith Told by NBA to Cover 'Supreme' Tattoo or Face Fine Every Game!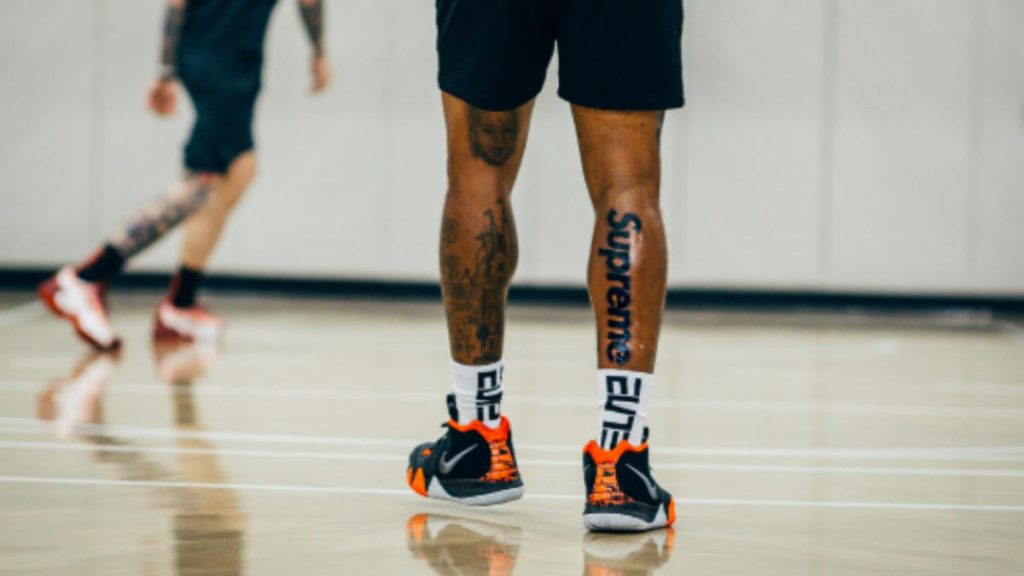 JR Smith got the Supreme logo tattooed on his leg. Unlike many other logos, Supreme is a description so even if and when the clothing brand goes out of style, the word on his leg will still have some meaning.
Smith was upset about the entire situation and voiced his thoughts on Instagram in the post you see below:
According to NBA Analyst Shams Charania,
Sources on @TheAthleticNBA @WatchStadium: NBA informed Cleveland's J.R. Smith he would be fined per game during season for "Supreme" tattoo on his leg, unless it is covered, and Smith plans to have conversations with league about situation.

— Shams Charania (@ShamsCharania) September 29, 2018
Statement from NBA spokesman on J.R. Smith/Supreme tattoo: "NBA rules prohibit players from displaying any commercial logos or corporate insignia on their body or in their hair." https://t.co/Qpepx6WQGE

— Shams Charania (@ShamsCharania) September 29, 2018
JR Smith is a huge fan of the brand…obviously and was a model in the Supreme X Nike Collaboration in 2017. A lot of people are telling JR to take the fine but just have Supreme pay for the fines. That would be the best marketing campaign ever.
We'll keep you posted on this one…
---