Lindsay Lohan punched in face on Instagram Live, trying to kidnap homeless kids (VIDEO)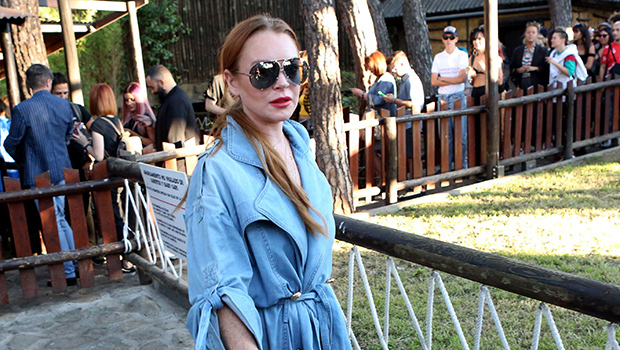 This might be the craziest thing I've seen in a long time….well actually, it's been a pretty crazy year, so this might actually appear normal in 2018.
It's not clear if Lindsay Lohan was drunk or under some kind of influence, but the events took place as she was leaving a night club in Russia. On the way back to her hotel room, she sees a homeless family sleeping on the street.
With probably good intentions Lohan offers to get them a hotel room for the night. They refuse, but Lindsay doesn't leave it there. She continues, what appears to be badgering them and then suggests that she only take the children for the night. (Sounds a little creepy and sounds a lot like kidnapping if you don't know who Lindsay is….right?). Understandably the parents say no.
Lindsay then begins speaking with a Middle Eastern accent, accuses the mother of human trafficking and then shouts at them, "Don't fuck with Pakistan". The family, feeling threatened and fearing for their safety, pack up the kids and start walking off.
Lindsey is in pursuit and the mom then introduces Lindsay to the fantastic five! Her five knuckles. She punches Lindsay in the face, knocking her down and then walking off.
If this was 2017, I would have said how strange, now in 2018 it not only seems normal, but it's also normal that it was live streamed for everyone to see.
wtf is lindsay lohan doing???????? pic.twitter.com/tDLxMwCwUO

— sierra laboca (@e_ame) September 29, 2018
Lindsay Lohan has lost it… wtf??? pic.twitter.com/c9HSmOZNRw

— Say My Name (@Redeezus) September 29, 2018
#LindsayLohan's roaming the streets of Russia, speaking in an Arabic accent, trying to steal refugees children & streaming it all live through her IG Story… how's your night going?

— molly kish (@MollyKish) September 29, 2018
---