Aspiring Entrepreneur and Creator of "The Anger Room", Donna Alexander, Killed by Estranged Boyfriend.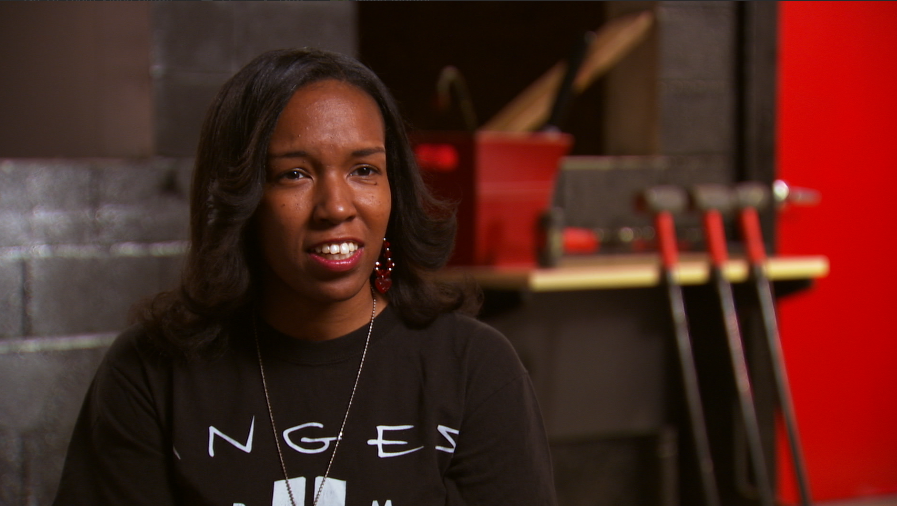 This is so sad…
The woman who founded "The Anger Room" has been killed by the very thing she had spent years advocating against; domestic violence. Donna was a black female entrepreneur who created the Anger Room.
According to the the Anger Room's website,
"The Anger Room facility is a place where you can let your hair down, gear up and destroy real-life mocked rooms that simulate an actual workplace, living area or kitchen— complete with glass, mannequins, TVs, tables and many, many more breakable items,"
You can literally book a room, get some weapons, turn on music and breaks sh*t. Donna started the business in her garage before earning enough money for a storefront.
Donna had plans to expand to many locations but her plans were cut short. On September 21st, she was allegedly beaten by her estranged boyfriend Nathaniel Mitchell. Authorities believe that Mitchell attacked Donna at her home. Ironically enough, Mitchell was the one who brought Donna to the hospital. When questioned, Mitchell's statement was inconsistent with Donna's injuries and he was charged with aggravated assault. Then Donna died and the charges were upgraded to murder.
Donna Alexander left behind a son and a daughter.
As I mentioned, Donna was a lifelong advocate against domestic violence. In November she recorded a 24 minute Facebook Live video in which she said,
"We can't help or control the inevitable. We can't stop the violence," she said on Facebook live. "It's like a lottery. You are going to die eventually. And at a time you may not want to go."
I'm pretty sure, Donna and her family was not ready for her to go.  Our thoughts and prayers are with her family.
---