A Dominoes Pizza Delivery Man is a Hero. He allegedly prevented a kidnapping and a possible Murder Just by Paying Attention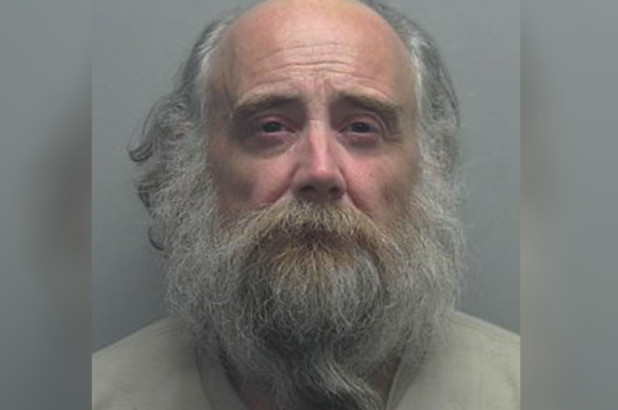 Dominoes' pizza delivery man, Joey Grundl, is being hailed a hero!!
This sh*t is intense. The victim, a 57 year old woman, broke up with her boyfriend, Dean Hoffman over the summer.  However, Hoffman wasn't having it. Around 1 p.m. he comes over to the victims house and enters without knocking. Sensing that the situation was about to escalate, the woman went to call the police but she was not fast enough. Hoffmann grabbed the phone from her, and dragged her over to the stairs.
He then shoved her onto the stairwell, pulled her hair, ripped her shirt and try to drag her up the stairs. She then hit Hoffmann in the jewels, in turn Hoffmann punched her in the face which gave her a black eye and bloody nose.
Hoffmann than locked them both in the bathroom for 30 minutes and begged her to take him back. After 30 minutes, he took her upstairs threw her on the bed and tied her hands with the vacuum cord and shoved a towel in her mouth.
At some point, Hoffmann got hungry and decided to call up Dominoes. Joey Grundl was the lucky person who got the delivery order. When he was exchanging the pizza for payment, he looked over Hoffmann's shoulder and he could see the woman pointing to her eye, and then mouthing, "Help Me". Grundle received payment for the pizza, jetted back to his car and called the cops.
The cops arrived and not a minute too late. The woman said that at one point Hoffmann said that he should have brought his gun with him in the house and killed both of them…as in a murder suicide. If Joey didn't call the police when he did, she would be toast
Hoffman has been charged with kidnapping, false imprisonment, strangulation and suffocation, felony intimidation of a victim and burglary.
---