A Man Dies In Freak Accident While Trying To Reach Food At A Jack In The Box Drive Thru
In what might be the strangest news we've heard all year, a man from St. Louis died while trying to get some food from a Jack in the Box drive-thru.
According to police, 20-year-old Charles Wood pulled up to the drive-thru window just after 10 p.m., and since he was at an angle, he had to open the car door and lean forward to reach the food.
But somehow as he reached for the food, his car accelerated backward and pinned him against a tree. He had serious injuries to his head, neck and torso. He was transported to the hospital but was pronounced dead a short time later.
It's not clear why he had the car in reverse or how exactly the accident happened. It's hard to picture, at least in my head. How did it reverse so fast that he had no time to react? And why was there a tree right behind his car? Wasn't this a drive-thru lane?
This is supposedly a Google Street view of the Jack in the Box. There is a tree off to the side, but how on Earth would the car reverse into it? He would have had to be at one extreme angle for that to happen.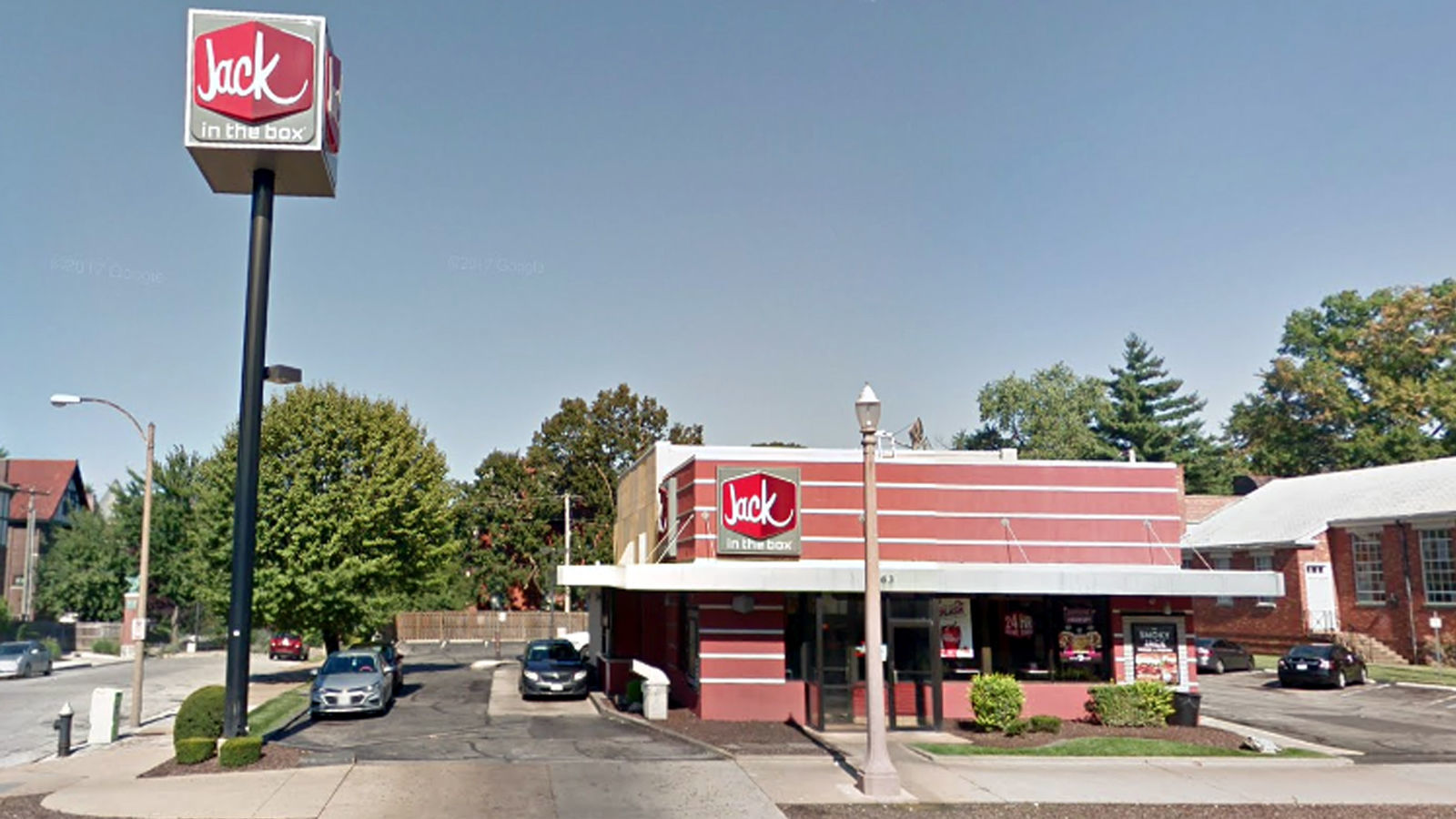 Multiple sites have tried contacting the Jack in the Box, but they refuse to comment on the situation, most likely because there is an active investigation going on.
I know the easy joke here is, "fast food kills!" but we don't kick people when they're down. The dude lost his life.
Our thoughts and prayers go out to his family and friends.
---