A Brand New Miley: Find Out Why Miley Cyrus Left Her Crazy, Tongue Wagging Days Behind Her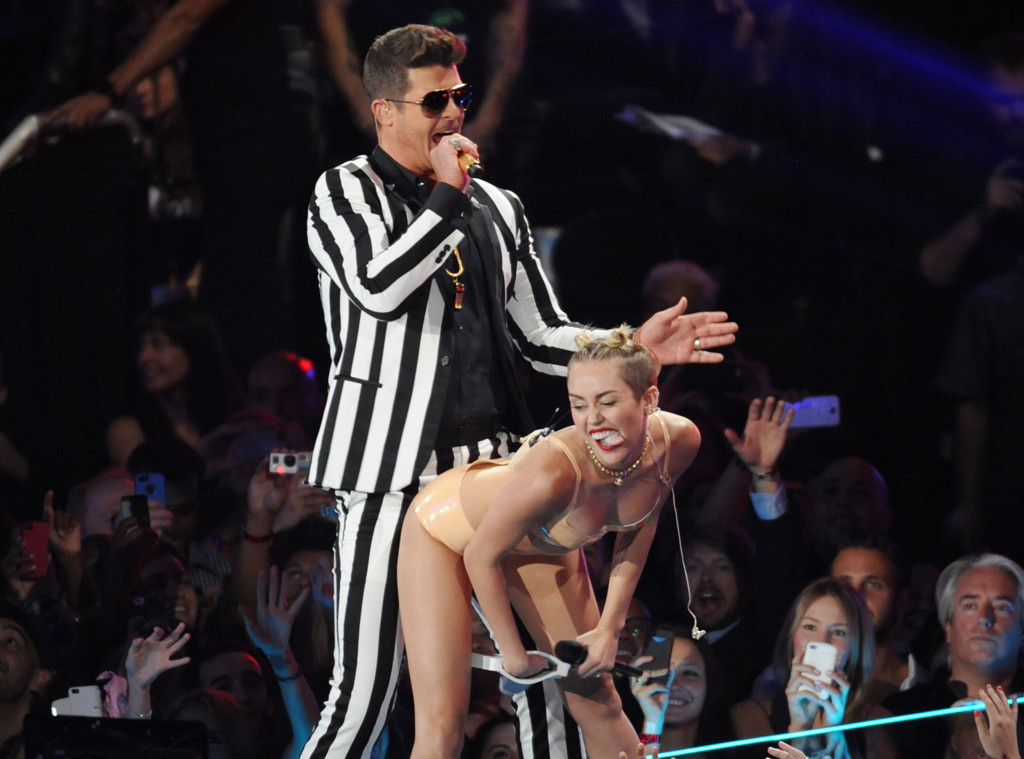 There must have been something in the water in Hollywood during the 2013/2014 time period, 'cause there were a lot of people acting all sorts of crazy then. I mean, we all know Justin Bieber turned into the worst version of himself in 2014. He nearly ruined his career with his douchey behavior.
Miley Cyrus was also acting out around this time. In 2013, she called off her engagement to Liam Hemsworth and started to, uh, experiment with different things. She dated girls, stuck her tongue and tits out in every photo, twerked against the infested crotch of Robin Thicke, released the bizarre music video for Wrecking Ball, and the list goes on and on.
The Disney version of Miley was long gone, but she was still in the spotlight. In 2014, MTV named her Artist of the Year and her Bangerz Tour was the hottest ticket in town.
But then after 2015, things started to change dramatically. Miley moved to Malibu and slowed down a lot. She adopted a few pigs, helped out with several non-profit organizations, and then showed the world a much calmer version of herself on The Voice. She was no longer the wild Miley we all knew and (kinda?) loved.
Back in July of 2017, she explained to Harper's Bazaar that she didn't want to be "that" girl anymore…
"It became something that was expected of me. I didn't want to show up to photo shoots and be the girl who would get my tits out and stick out my tongue. In the beginning, it was kind of like saying, 'F–k you. Girls should be able to have this freedom or whatever.' But it got to a point where I did feel sexualized."
Plus, everyone was doing it now, so it was no longer badass or punk. Miley believes it's more punk to not show anything now.
Earlier this year, she talked to Wonderland and said our culture has changed so much since 2013/2014…
"Not only was culture changed, but my life and career were changed forever, and almost defined in that moment. It inspired me to use my platform for something much bigger. If the world is going to focus on me and what I am doing, then what I am doing should be impactful and it should be great."
And that right there is one of the reasons I like Miley now. My main problem with her before was that she wasn't really contributing to the world. It's like, okay you stick your tongue out and do weird sh*t on stage…so what?
She's trying to be more than just an entertainer now, and that's something we can respect.
---