Ozzy Osbourne Is In The Hospital, Has Surgery On His Hand To Treat Infection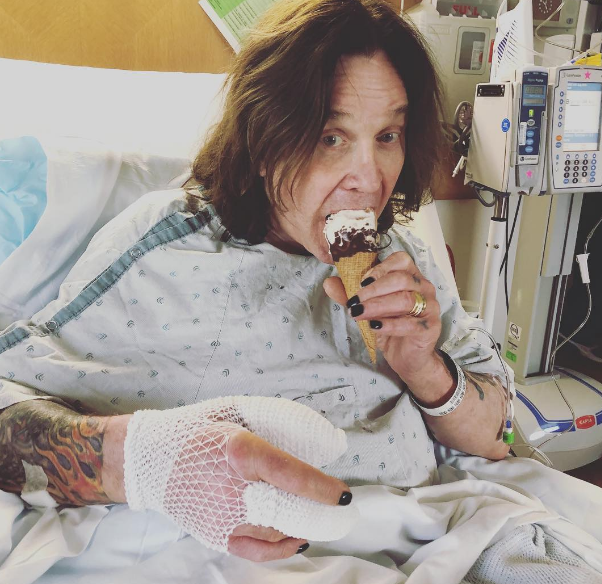 Ozzy Osbourne is getting the special Forrest Gump treatment inside the hospital. You can see him enjoying a tasty ice cream cone in the photo above.
The 69-year-old legendary musician had to enter the hospital after getting a nasty infection on his hand. We say nasty because it was apparently severe enough to require surgery.
You can see that his hand is all bandaged up. We're not sure if he had that MRSA or not, but if so, we're glad they caught it early.
Ozzy was forced to cancel an upcoming show in Mountain View, California, but we're sure he'll be back on the road soon. A rep for the musician released the following statement…
"The Rock and Roll Hall of Fame inductee and Grammy®-winning singer and songwriter is being treated for an infection, which required surgery on his hand this morning. He will spend a couple of days at Cedars-Sinai in Los Angeles where he'll remain under doctor's care as they monitor the infection."
Kelly Osbourne went to visit her father inside the hospital. She went on her Instagram account to update everyone on her father's condition…
"Thank you all so much for your well wishes dad is doing so much better. Nothing that some rest, antibiotics and of course his favorite ice cream can't cure."
Get well soon, Ozzy!
---