Britney Spears And Ryan Gosling Have A 'Mickey Mouse' Reunion Backstage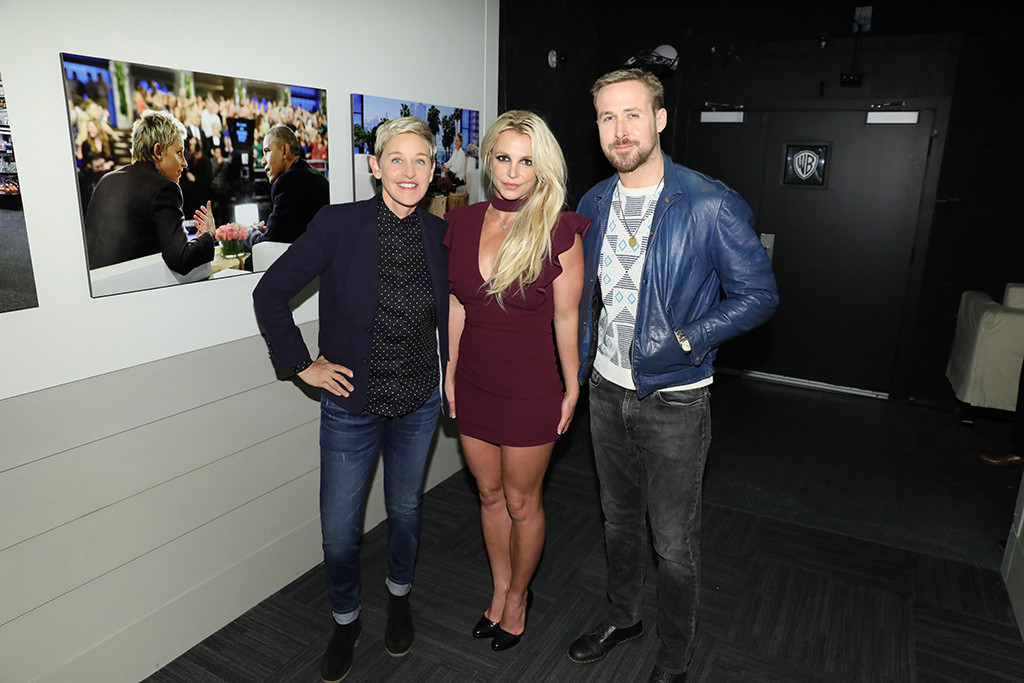 It's a neat little piece of trivia to share with friends that Ryan Gosling, Britney Spears, Justin Timberlake and Christina Aguilera were all in the Mickey Mouse Club together back in the early '90s.
Obviously, whoever was in charge of casting had an eye for talent because those are all household names today.
Sadly the cast didn't really stay friends with each other. Gosling and Timberlake don't really talk, Britney and Christina don't have much a friendship, but that doesn't mean there are any feuds between them.
Just recently, Gosling and Spears ran into each other backstage at The Ellen DeGeneres Show. It was the first time they saw each other in several years. They chatted briefly, much like you would with an old buddy from high school, and they posed for a photo with Ellen.
During Gosling's appearance on the show, he talked about how ridiculously talented everyone was back then…
"I remember when we first got to the show, they sort of had all the kids perform for one another. I remember it was Christina Aguilera and then Britney performed and I remember thinking, 'Oh, OK, so they're like freakishly talented.' "I was used to working with talented people, but that was another level."
It's a shame to see that they didn't stay friends, 'cause they were pretty close while they were filming.
During an interview back in 2013, Gosling revealed they would play basketball and spin the bottle together…
"Britney was a sweetheart. She lived right above me, the girl next door. The little girl I used to play basketball and spin the bottle with."
Britney claims they never kissed, though. The bottle never landed on him. She only kissed Justin.
---