'Teen Mom 2' Star Jenelle Evans Hospitalized After Domestic Assault Inside Her Home…DAVID TO BLAME?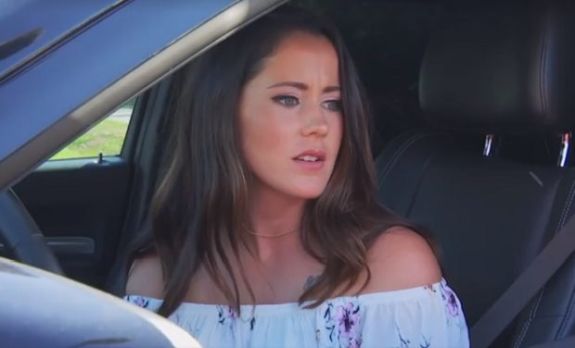 If you've been following the drama of 'Teen Mom 2,' then you know Jenelle Evans' husband David Eason is perhaps the biggest douchebag on the planet. He's super controlling, borderline racist and extremely homophobic. In fact, MTV cameras refuse to film him with Jenelle because of his homophobic tweets.
But even with all the douchebagish evidence against him, Jenelle stayed by his side and continued to defend him.
Her days of defending him might be changing, though. According to multiple reports, cops (and an ambulance) were called to their house on Saturday night following an explosive fight between the couple. Police say it was a female caller who made the 911 call, but they won't confirm if that caller was Jenelle.
The request for an ambulance was cancelled, but Jenelle was transported to the hospital via a private vehicle.
The Chief of 911 Operations told The Ashley…
"The ambulance was called, and then cancelled. The female was transported to the hospital via private vehicle instead. The female was advised proper action. [The officers] advised what legal action she could take."
MTV cameras were not filming during this incident, but they reportedly filmed Jenelle with her mother Barbara the next day. We can only hope their talk was an intervention. After all, Barbara has been saying for months that she was worried David would do something stupid.
Sadly, for the past few days, David has been posting photos of Jenelle on his social media accounts, so it looks like they're still together.
GET YOUR SH*T TOGETHER, JENELLE! LEAVE HIM! HE DANGEROUS!
---