Kim Kardashian Poses Topless For Magazine Cover, Talks About Her Sex Life (PHOTOS)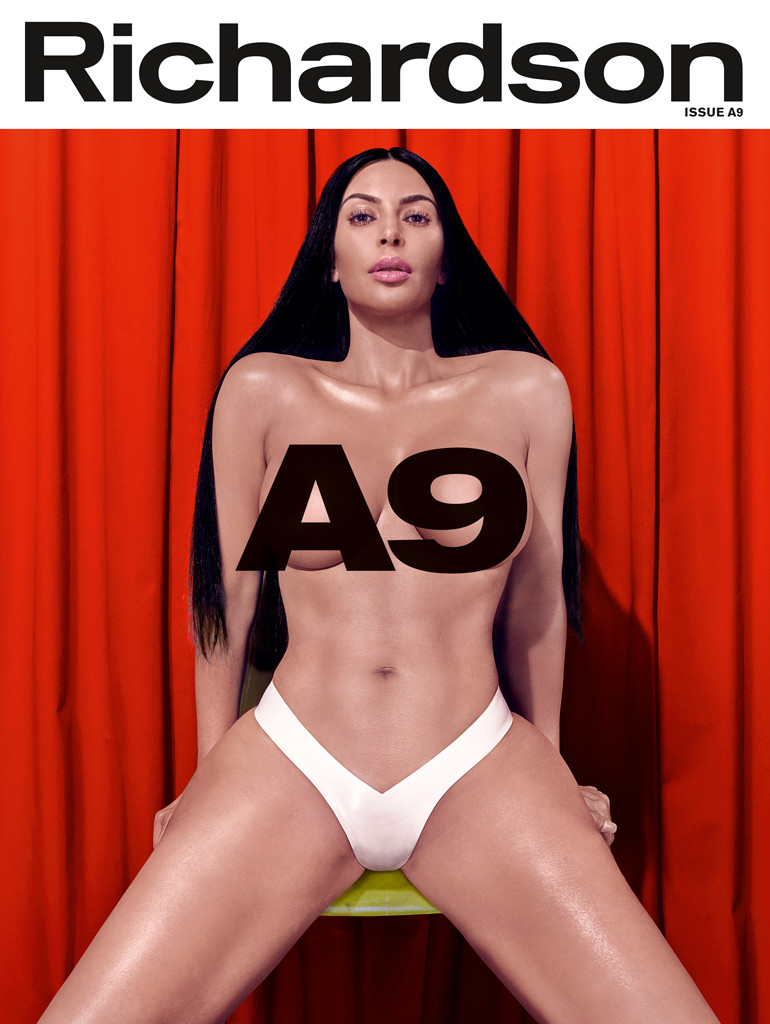 Where would Kim Kardashian be without sex? Who knows. Actually, that's probably a dumb question. Where would any of us be without sex? We wouldn't be at all. That's the answer. #deep #realthoughts
Anyway, Kim is known for flaunting her body. Ever since her sex tape with Ray J was released back in 2007, she's been a sex symbol for the world. Hell, there are women out there getting multiple plastic surgeries just to look like her.
The 37-year-old reality star showed off her nude body recently for Richardson's 20th anniversary, Issue A9. The shoot was inspired by the animated Japanese film Perfect Blue. She also agreed to be interviewed for the cover story, and the topic of the interview? Sex, of course.
She was asked if motherhood has changed her relationship to sex and if a woman can still be a "sex goddess" if she has children…
"I absolutely think you can. I was somebody who gained sixty or seventy pounds in my pregnancies and felt so unlike myself and so unsexy. Literally, at the end, when you can't even have sex, I thought, 'I'm never going to have sex again in my life!' I just felt so bad about myself in my soul."
But then eight months after giving birth, she lost the weight and captured the best body she's ever had…
"But I'd say eight months later I had probably my best body ever. I felt like, 'I did this. I lost all this weight on my own. I feel better than ever!' I just put my body through that, and so it was empowering when I did a nude shoot."
For what it's worth, Kim claims she is much more conservative at home. She can walk around a photo shoot nude in front of 50 people, but when it's just her and another person in bed? She gets a little insecure.
"But I'm vain like that. I can go on a set and be fully naked in front of fifty people doing a shoot, but if I'm one on one, intimate in bed, I'm like shy and insecure. I definitely have two different personalities like that. But I think motherhood has actually made me more confident about being publicly sexy."
Well, maybe she should put on her husband's MAGA hat. To hear him tell it, that sh*t has magical powers. I'm thinking about ordering one so I can finally fulfill my dreams of flying, becoming invisible and eating all the ice cream I want without getting fat.
---