Jenelle Evans And David Eason Anger 'Teen Mom' Fans By Showing Lots Of PDA Following Assault Allegations
'Teen Mom 2' star Jenelle Evans will probably never learn. She has terrible taste in men, and the most horrid tasting of them all has been her current husband, David Eason. The dude is homophobic, violent and most likely an alcoholic.
We told you last week that Jenelle had to call the cops on him after he pushed her down on the ground and nearly broke her arm. If you missed the 911 call, you can click on this link to check it out.
Fans of the show are super pissed at Jenelle now because she continues to support David. Heck, they seem to be better than ever, just a week or two after the assault. They have been busy on social media posting photos of their happy family.
On Wednesday, the 26-year-old reality star shared two selfies of her and David during their dinner date. She captioned the photo you see below with, "We love good food. #DinnerDate #BeardGoals #GetSilly"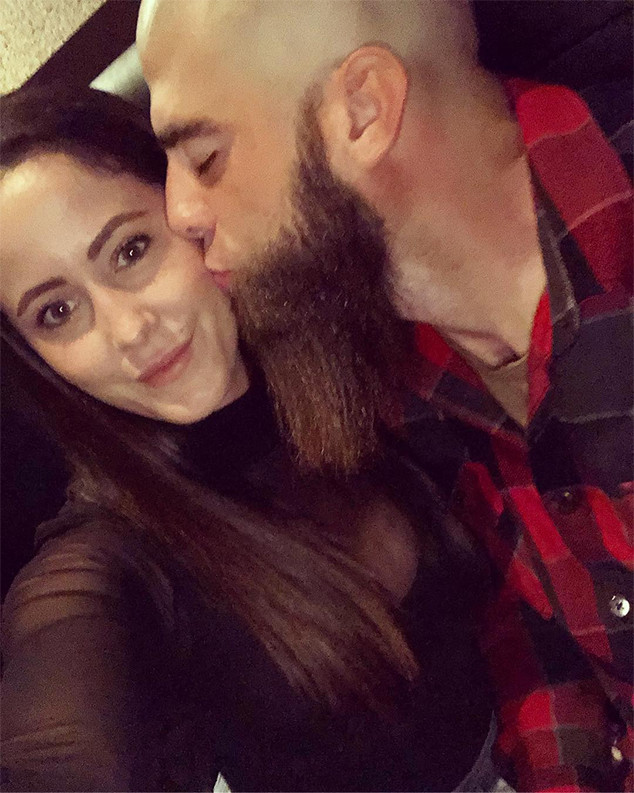 Ah, yes. Get silly. I'm sure their house is full of silliness. I can see them giggling, skipping, baking cookies together. It's paradise.
By the way, we know David must have f**ked up severely last week because he's even playing nice with Jenelle's mother, Barbara. He HATES Barbara, and she hates him.
But this past weekend, he went on his Instagram account and posted, "We are all so proud of Jace, he is a magnificent soccer player! I'm also very proud of Jenelle and Barb for working together and getting along so well!"
---