Grab Your Tissues: Ellen DeGeneres Talks To Dying 'Top Chef' Contestant And Gives Her A Huge Gift (VIDEO)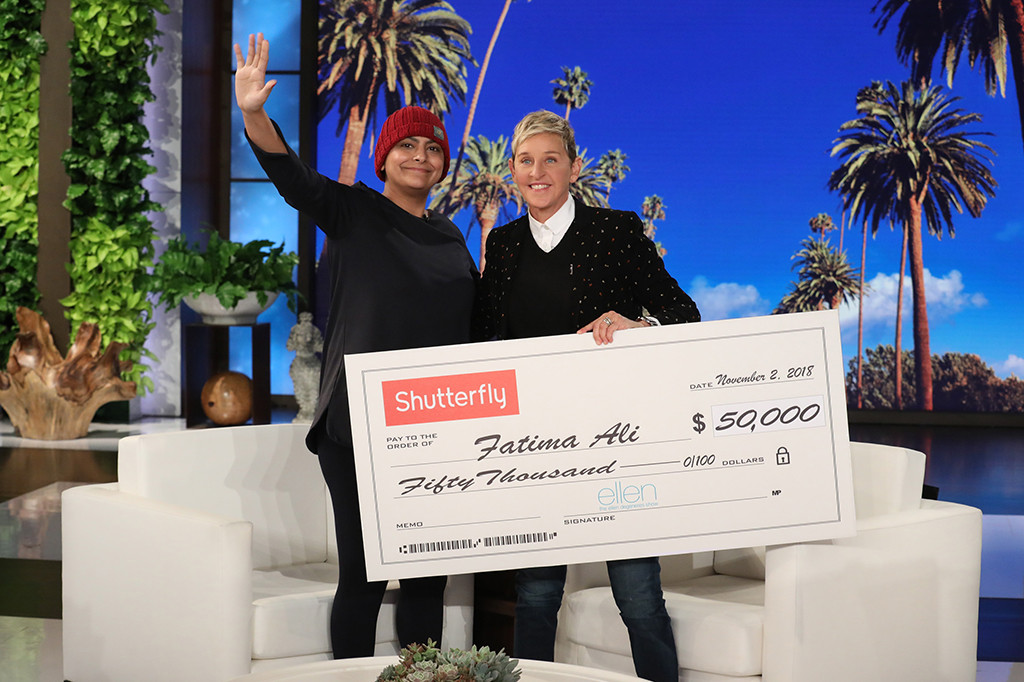 We all know life isn't fair, but sometimes it's REALLY not fair. 29-year-old 'Top Chef' contestant Fatima Ali, who competed in season 15, was at the top of the world a few years back. Right after filming the show, she was set up to live the best years of life, but instead she was stuck inside a hospital room.
Ali was diagnosed with Ewings Sarcoma shortly after filming the show. She described it as being the "biggest shock" of her life. After receiving treatment for several months, Ali got the good news she was "technically" cancer-free in July.
But just a few months later, she felt a weird ache in her left hip and knew something wasn't right…
"So, we went back to New York, got another PET scan and my doctors sat us down. They were like, 'Look, the cancer is back. It's metastasized. The chemo has not worked,' I looked at my doctor and I was like, 'Tell me straight. How long do I have?'"
The doctor gave her one year to live, and now she's trying to make it the best year possible. Ali has stated she wants to visit "so many restaurants" around Europe. Her friends have started a GoFundMe page to help with her travel expenses. A portion of the donations will also go toward research for Ewing Sarcoma.
During her visit on The Ellen DeGeneres show, Ellen surprised her with a $50,000 check from Shutterfly…
"We want to be a part of helping with that. Our friends at Shutterfly want to make sure you get to do everything you want to do—so they're giving you a check for $50,000 to help you out."
Watch the emotional clip below…
---