Angela Simmons' Baby's Father, Sutton Tennyson Shot Dead After an Alleged Dispute At his Home. The Gunman has Not Been Identified.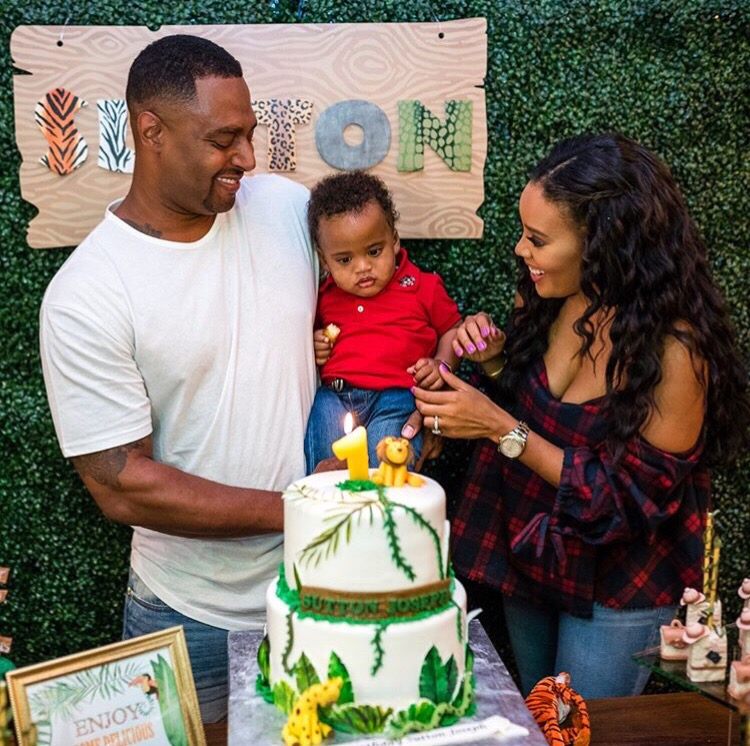 It's weird how all of these gossip sites, get a hold of a headline and run with it. I know that Sutton Tennyson was her ex-fiance, but isn't a bigger deal that he's her baby's father? When you read the headlines, it's almost like they are not the same person; I had to double and triple check. They are! Her baby's name is Sutton Tennyson Jr.!
Although there is not a lot of information regarding his death, it has been reported that he has been identified and confirmed as the man who was found shot in his garage yesterday (Saturday Nov. 3rd) afternoon around 4:30 PM.
Police said it appears the man was shot after a dispute between three people. Everyone has been identified and there are no suspects at large. (What does that mean? How do they know it was between three people and if everyone was identified then who did the shooting?)
Major Michael O'Connor with Atlanta Police said that the house was under renovation and it is unclear if the victim lived at the home or might have been working there.
The Shade Room broke the story and so far nothing from TMZ. As I write this, Angela was writing a post right about the same time Tennyson was reported to be shot, without reference which means she wasn't aware at the time . There has been no reaction post from her yet.
I'm sure we will here from her and get further details as they unfold today.
Angela and Tennyson got together quick, going public in 2016 and broke up even quicker. Although no specific reason was provided regarding the cause of the break-up, Angela eluded to not feeling valued.  I will leave that right here as not to throw shade in a super sad post.
Our prayers go out to Tennyon's family, Angela and her family and most of all to Sutton Joseph Tennyson jr.
UPDATE: Angela Posts her reaction on Instagram:
---