After Being Exposed by Celina Powell, Chris Sails Gives His Side of the Story Regarding Abusing Parker McKenna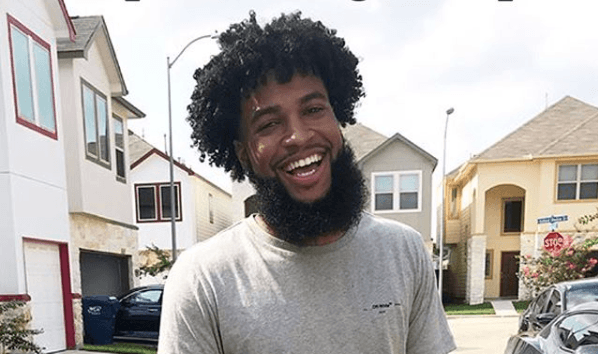 YouTubestar, Chris Sails was locked up earlier this month regarding a physical altercation he had with on and off girlfriend, Parker McKenna.
He was sent to Harris County jail in Houston and then released.  When he appeared on court the next Monday, he was held in custody for another criminal case which involved him impersonating a police officer ( a charge from a Youtube prank).
Sails gives his account as to what happened, however in the police report, things are far worse then what he is describing.  Parker says that Sails started slapping her with an open hand, hitting her in the body and legs.  She says she was knocked to the floor and had golf sized bruises to show for it.
She also says Sails punched her in the face and gave her a black eye and then chocked her out. While being choked she said that he also hit her head against the concrete.
Parker was granted a restraining order and Sails was released after posting a $40K bond. Sails went online and swore on his son, that he did not ANYTHING to Parker.
Chris Sails….for some crazy reason decides to confide in Celina Powell and tells her that he did smack Parker…and of course, she posts the video online.  She's Celina Powell that's what she does.
In response to the backlash he posts the video that you see above.  Of course now, none of it is believable.  As a man, even if a woman is wildin' out, just remove yourself from the situation and call the cops.  This relationship is beyond toxic and the both of them need to move on and move on fast before more than just their credibility and their careers get hurt.  #theshadeofitall
---