Donald Trump Goes Off On Several Reporters, And We Have All The Videos…YIKES!
Did you vote yesterday? Hopefully the answer is yes. The 2018 Midterm Elections saw victories for both democrats and republicans. Democrats were able to flip the house, but the republicans were able to expand their senate majority.
Following the aftermath of a crazy election day, Donald Trump spoke to reporters Wednesday morning, and things were pretty intense.
CNN reporter Jim Acosta asked Trump about his silly claim that there was an impending invasion by people in the refugee caravan. When Acosta really pressed Trump on the question, the President reacted with anger. He ordered Acosta to put his mic down, and when the next reporter defended Acosta, Trump got even angrier.
And then Yamiche Alcindor from PBS NewsHour asked Trump about his comment claiming he was a nationalist. She stated that his comment seemed to embolden white nationalists.
Trump interrupted her and said, "THAT'S RACIST!"
It was wild. We have seen Trump battle reporters before, but things were extra intense today. It's hard to believe we still have two more years of this. Pretty soon, they're going to be asking these questions inside Hell in a Cell…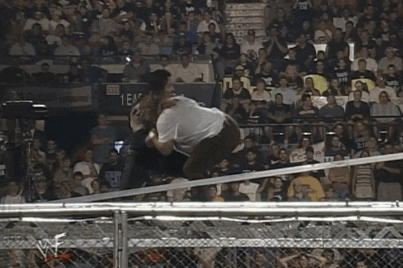 ---