Don't Look G-Eazy, But It Looks Like John Mayer Is Trying To Put The Moves On Halsey!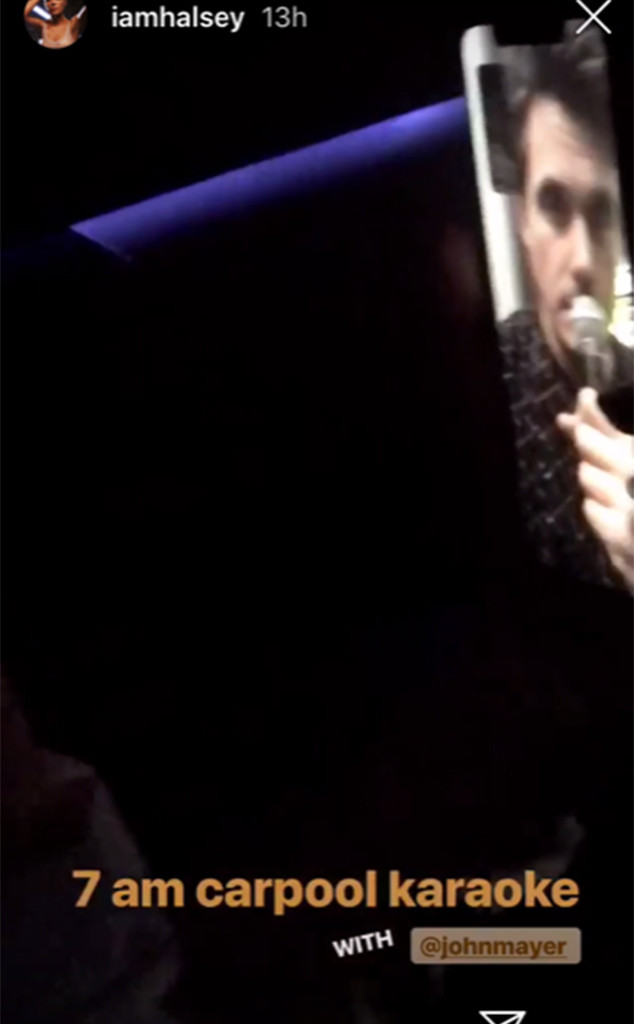 John Mayer is known in Hollywood as a bit of a heartbreaker when it comes to the ladies. He has dated (and dumped) a number of famous ladies. His history includes Jennifer Aniston, Taylor Swift, Katy Perry and even Jennifer Love Hewitt. Safe to say, he's been around the block a time or two.
And now it looks like he might have his heart eyes set on Halsey. The 41-year-old singer has been flirting hardcore with the 24-year-old pop star ever since she ended things with G-Eazy.
Earlier this week, Halsey shared an Instagram story showing her FaceTiming Mayer. She captioned the clip, ""7am carpool karaoke with John Mayer."
Mayer has also been commenting on just about every post Halsey makes on Instagram. On Monday, Halsey posted a lipstick ad on her page, and he commented…
"It's saying that my billing address doesn't match with the one of my credit card? I've never had this problem before. Can you text me? Thanks."
And it's that sense of humor that seems to bring the ladies in. Back in 2017, Halsey spoke about her "platonic" relationship with Mayer…
"I met John Mayer at a bar. We're like platonic mates now. If I think something is funny, I run it by him first, because he's a comedic genius. He'll tell me if it's funny, but he'll tell me if it's not. I started answering people on Twitter by their first names. Someone will be like, 'Halsey f–king sucks,' and I'll be like, 'Stacy, wow, calm down.' He loved that."
But that was back in 2017, when she was still dating G-Eazy. Of course she was going to say her relationship with Mayer was platonic.
Have things changed now that she's single? Possibly. They seem to be talking more and more.
---