Kim Kardashian, Kourtney Kardashian And More Stars Forced To Evacuate Home As The Wildfire In California Spreads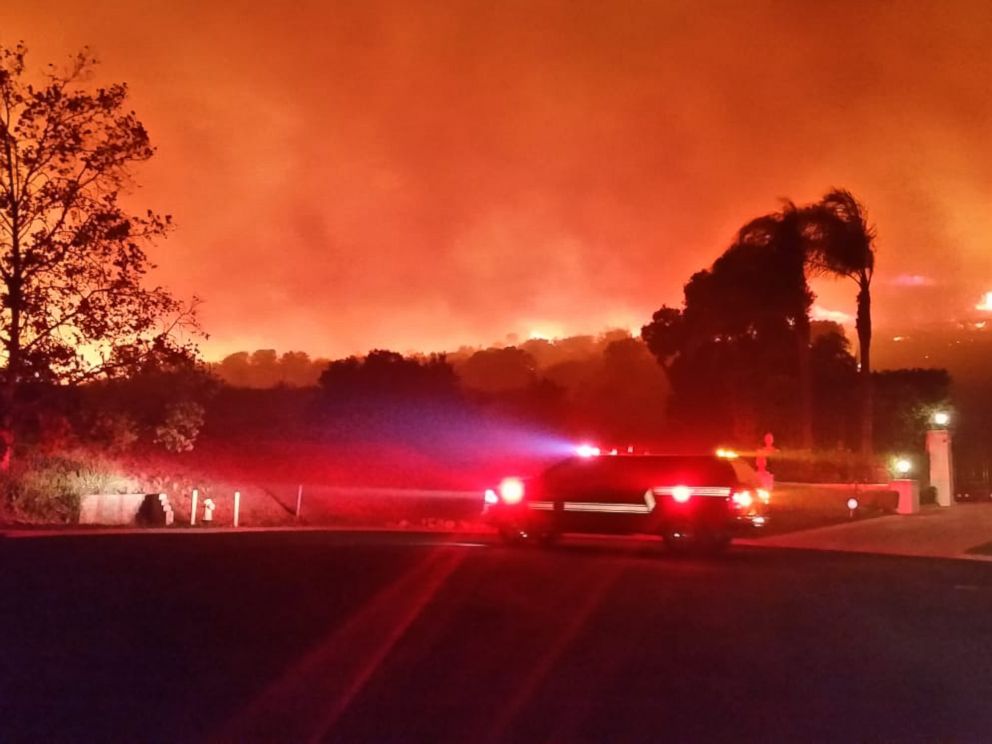 It was a long night for a lot of people in Southern California last night. Dry conditions and extreme winds triggered a large wildfire near the Thousand Oaks/Calabasas area. A lot of celebrities live in this area, including most of the Kardashian family.
Kim Kardashian was returning home from a trip yesterday when she saw the flames from the window of her private jet. Once the plane touched down, she had to rush to her home, grab some belongings and get out of town.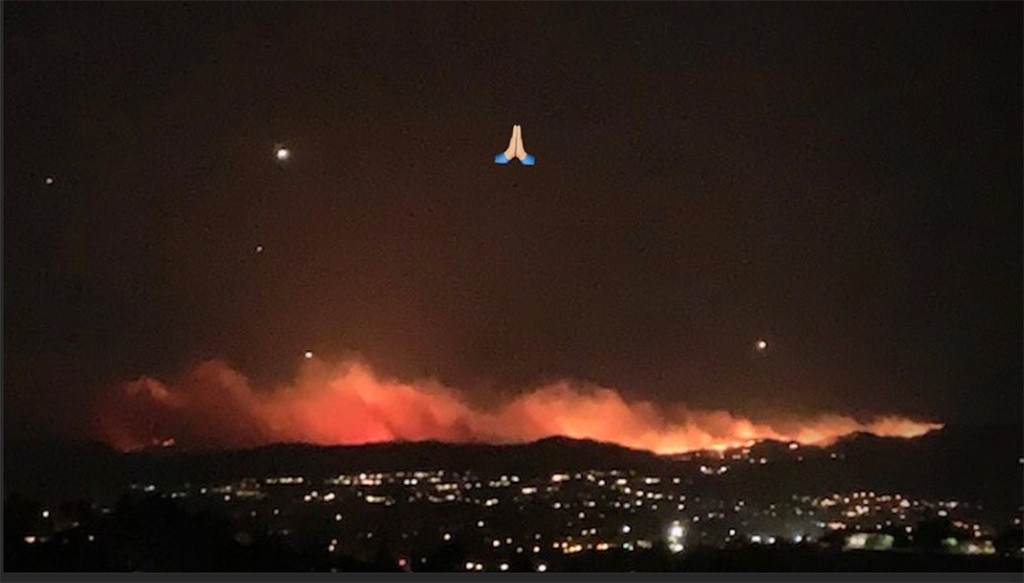 She wrote on her Instagram…
"Pray for Calabasas. Just landed back home and had 1 hour to pack up & evacuate our home. I pray everyone is safe. Fire fighters are arriving. Thank you for all that you do for us."
Kourtney Kardashian was also forced to leave her house. She shared a post showing her loading up her car and leaving town.
"I pray that everyone is kept safe and protected from the fires. No Calabasas tonight," she wrote.
Alyssa Milano also had to evacuate her home. She went on her Twitter account to update her fans…
I just had to evacuate my home from the fires. I took my kids, dogs, computer and my Doc Marten boots.

(Husband is in NY. Horses are being evacuated by my trainer.)

— Alyssa Milano (@Alyssa_Milano) November 9, 2018
The fire continues to blaze today. It's expected to be a challenging weekend as the winds continue to blow and dry conditions persist. Last update we heard, the fire was zero percent contained.
---