Kim Porter, Puff Daddy's Baby's Mother, Actress and Model dead at Age 47. Here is What We Know About Her Cause of Death!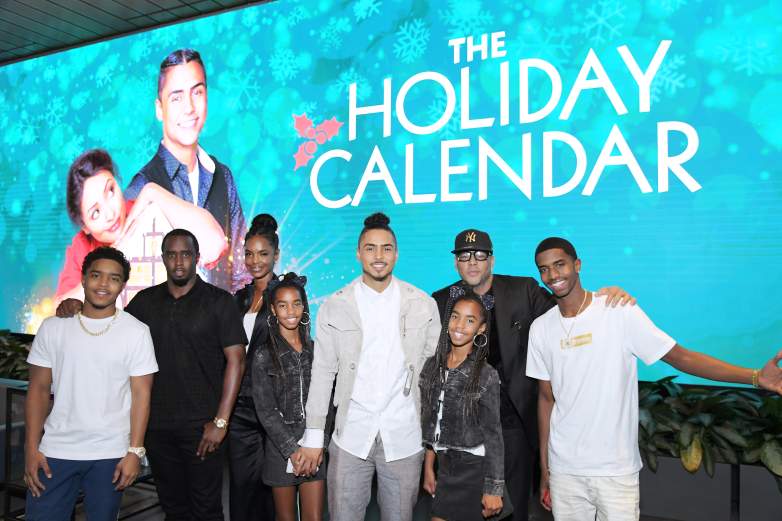 This was both shocking and sad.  Porter's death was confirmed by Diddy's publicist Cyndi Berger.  She issued a statement which read,
"Sadly, I can confirm the passing of Kim Porter. I ask that you give the families privacy at this time,"
As most of us know, Kim was the mother of Christian, 20, and 11-year-old twin girls D'Lila Star and Jessie James. She also had a son by Al B Sure before she and Puff dated.
A quick check at all of their social accounts and there has been no post for over 14 hours and no mention of Porter's death (@diddy @kingcombs @officialalbsure)
I could easily see everyone secluded at Diddy's house just grieving and praying together.
SO HOW DID SHE DIE?
Despite being the mother of two very successful men, with Diddy being worth an estimated $820 million; Porter's net worth was estimated at much less but still in the millions.  Why is this relevant?  Because I and many others equate wealth with the best health care, best living conditions, best food, best fitness centers so a death at 47 is shocking but a death at a wealthy 47 is even more shocking.
TMZ is the only source willing to provide a little more detail regarding cause.  They released the following on their site,
"Law enforcement sources tell TMZ, Kim went to bed early last night, because she wasn't feeling well and when family members went to wake her Thursday she was non-responsive.  Paramedics pronounced Kim dead at her home.
As for the cause … we're told she was battling an illness — either the flu or pneumonia — over the last few days and was being treated with Saline and vitamins. Authorities are also looking at a recent trip Kim took to Africa, to determine if she contracted a disease. 
No illegal drugs were found. 
The coroner will perform an autopsy and perform toxicology tests. "
No amount of money or fame can promise you tomorrow so be thankful for all you have today and everyday.  It's truly sad.  Below are some celebrities paying their respect.  Even 50!  I salute 50 for showing Diddy respect on this day.
This is awful! Praying so hard for her children and her lover ones!! #RIPKimPorter sending so much love to her babies. My God!

— Gabrielle Union (@itsgabrielleu) November 15, 2018
I just heard the sad news about Kim Porter. My condolences to Diddy and Kim's families. Rest In Peace. pic.twitter.com/JkFfk1lDXN

— Wendy Williams (@WendyWilliams) November 15, 2018
Totally shocked. Kim Porter has left us. Too young. Nothing but memories of her, my lil bro and I goofing around in the lab with Al B. Heartfelt prayers/condolences to the family especially the kids. Sad.

— Tevin Campbell (@tevincampbelll) November 15, 2018
My lord… please pray for this family! This hit me so hard…. 🙏🏽🙏🏿🙏🏾 https://t.co/WNnnk0u4jc

— The Old Man (@oldmanebro) November 15, 2018
---