Tekashi is Looking At Serious Jail Time. Court Docs and Proceedings Reveal, Tekashi's money, A hit put out on Him, and Details of Crimes Committed.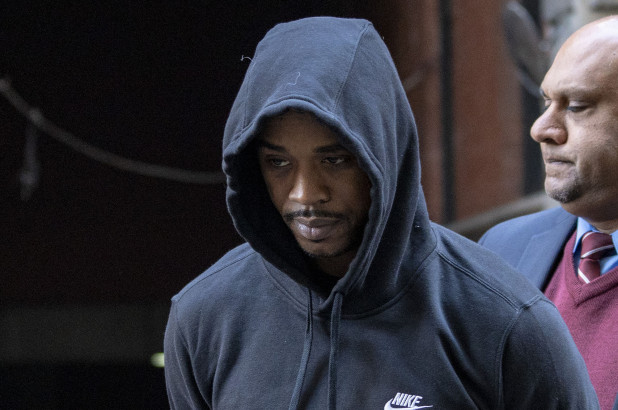 Kifano Jordan aka Shotti – Tekashi's Ex-Manager
Looks like Tekashi was cancelling his concerts anyway. Sunday night he was taken into custody by ATF Agents in NYC. His ex-manager Shotti was also arrested…not a good time to have just fired him.
All together 5 men were arrested and charged with a slew of violent crimes including racketeering and possession of firearms.
Daniel (Tekashi) Hernandez, Kifano (Shotti) Jordan, Jensel (Ish) Butler, Faheem (Crippy) Walter, Fuguan (Fu Banga) Lovick and Jamel (Mel Murda) Jones are named in the indictment. They all were taken into custody without bail with the exception of Fu Banga, who was already locked up.
This is no local matter, not only were the ATF involved, but also NYPD and Homeland Security.
The paper against Tekashi is long. There is a 17 page indictment where he is facing 6 charges, his ex-manager is facing the same 6 charges all of which involved drug deals, armed robberies and shootings.
Three incidents were detailed that happened in just the last three months:
On April 3, Tekashi, Jordan, Butler and Walter robbed rivals at gunpoint in the lobby of a building at 40th St. and 8th Ave., prosecutors said. Tekashi was allegedly sitting in an SUV filming the robbery.
On April 21, Lovick fired one shot inside the Barclays Center, according to the indictment. Manhattan prosecutors have said the incident during a boxing match stemmed from Tekashi's beef with the rapper Cassanova.
On July 16, Tekashi, Jordan, Butler and Walter conspired to kill "an individual who had shown disrespect to Nine Trey," according to the indictment. The plan didn't work. Authorities said around 20 shots were fired at a cookout near Fulton St. and Utica Ave.and an innocent bystander was shot at in the foot.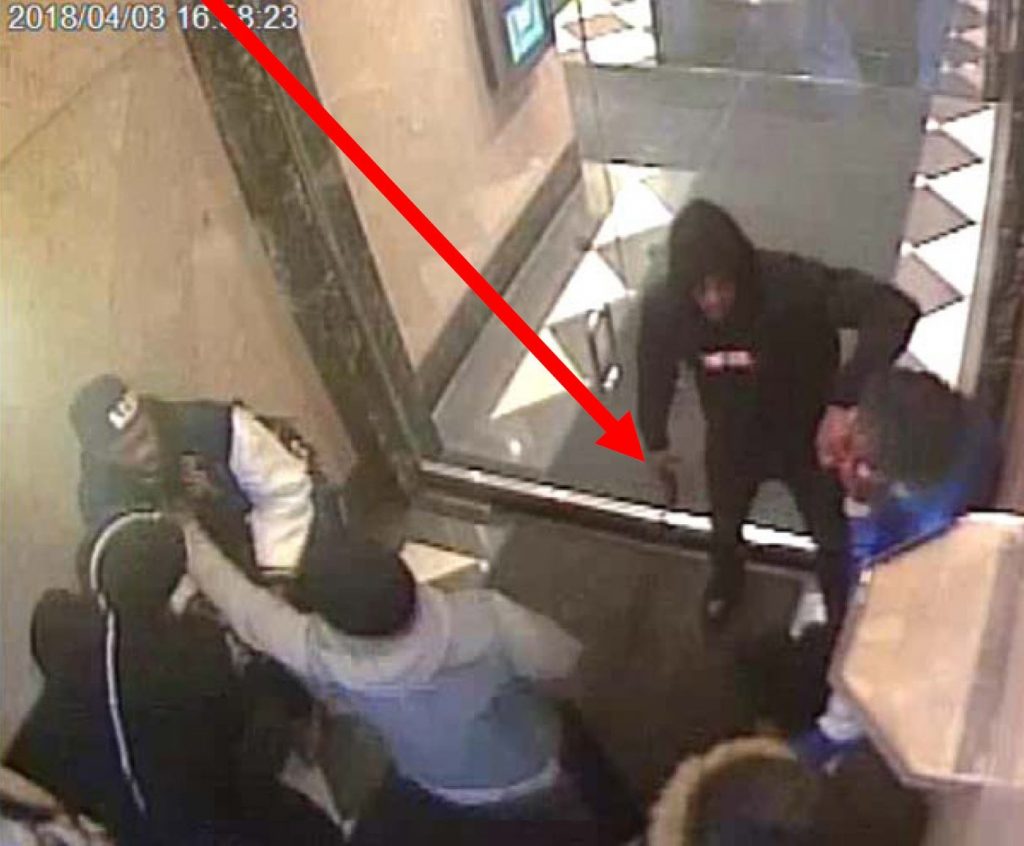 An evidence photo shows Kifano (Shotti) Jordan
holding a gun during a robbery on April 3, 2018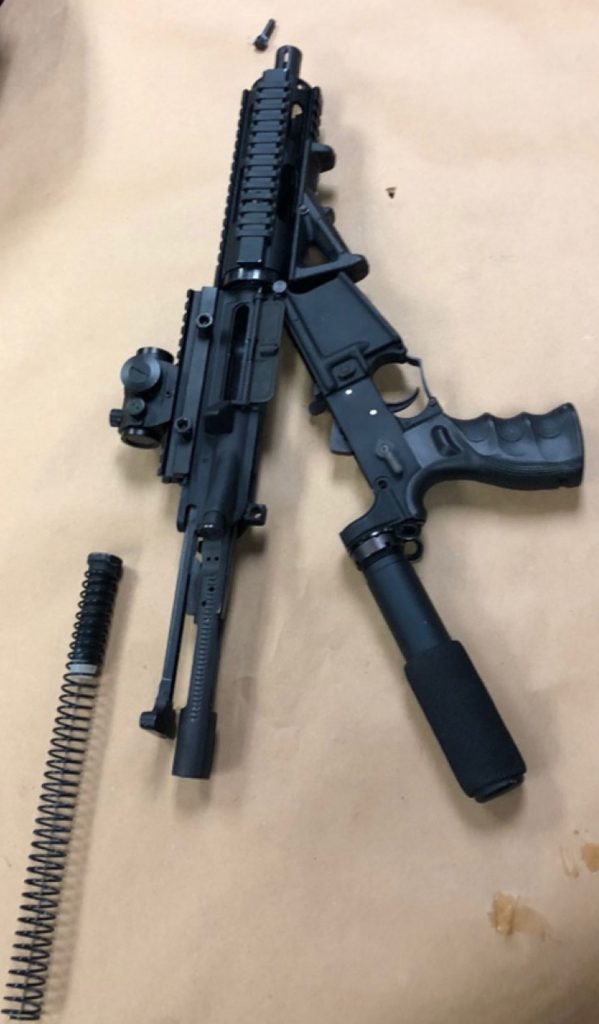 Evidence photo showing AR-15 that was recovered during a
raid of the Tekashi69's apartment in Brooklyn.
His attorney revealed that a hit was actually put out on Tekashi, which might explain the most recent shooting at the Kanye West Video Shoot.
According to his attorney, "They wanted to 'super-violate' him". This was caught over a wiretap! The hit was put out by high ranking members of the Blood gang. He was offered fed protection but when he declined he was followed around the clock anyway by both marked and unmarked law enforcement.
He was arrested as somewhat of a preemptive measure when authorities learned he would be at Foxwoods and they wanted to avoid any shooting incidents which could lead to endangering the public.
Tekashi is denying that he has anything to do with two of the men arrested and his lawyer says there is very little evidence linking his client to the crimes. His lawyer even points out that the firing of his management team showed how little ties Tekashi had to these men.
Tekashi reportedly has $1.3 million in three bank accounts that his attorney says could be used for bail, but he was denied. The judge said that he could not prove that he was not a danger to the community so Tekashi will have to remain in jail. His attorney will appeal this decision on Thursday.
If convicted, the minimum sentence he faces is 32 years in prison.
---