Video Released of Tekashi Allegedly Confirming That He Put a Bounty On Chief Keef's Cousin's Head (CRAZY VIDEO)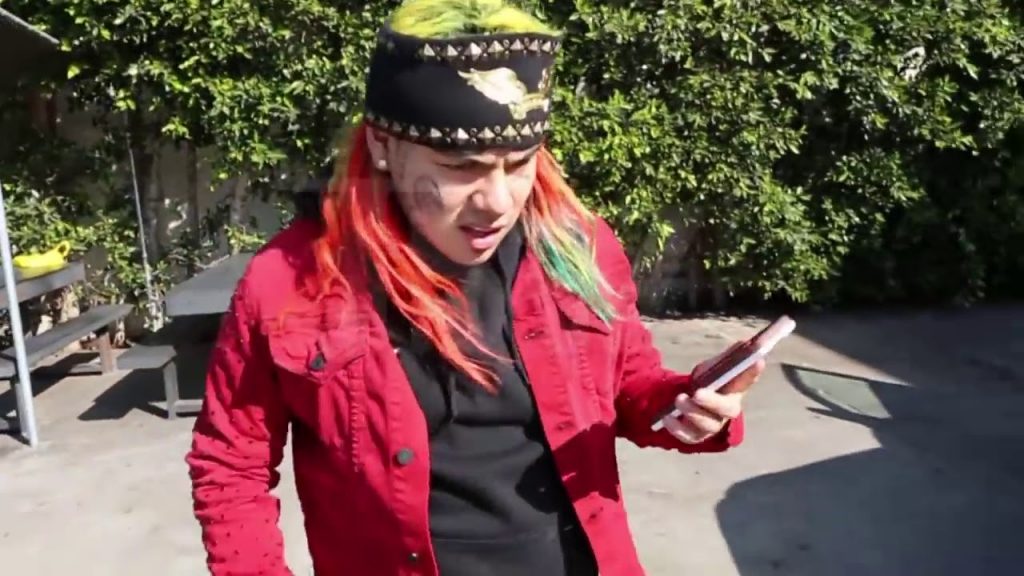 Half of us reading about Tekashi know him from his online antics and beef, more than his music. Tekashi had a song out called "Stooopid", and that just fits so well right now.
TMZ has footage of Tekashi talking with Chief Keef's cousin. The two aren't just talking, this is legitimate beef. If you remember back in late May, Chief Keef was in New York staying at the W in Times Square when the hotel was shot up?
From the sounds of this phone conversation and what Tekashi says to his crew afterward, those gun shots appear to have been for Chief Keef's cousin.
After a high-school-like exchange, about the last time someone shot someone else, Tekashi can be heard repeatedly asking where Chief Keef's cousin was going to be at.
After he gets off the phone he can then be heard saying that he put a $30,000 bounty on his head. Tekashi brags,
"I got a 30 pack on him right now, bruh, I swear to God I got a 30 pack."
Just days later the W Hotel where Chief Keef was staying was shot at. Tekashi was conveniently across the country when it happened which made it pretty easy to deny his involvement.
WHY IS THIS VIDEO A BIG DEAL?
This was not a performance. This was not a rapper making music like an actor acting (the usual argument made in court by rappers who get screwed over by the system). This is the same as a wire tap. Tekashi essentially wire tapped himself and used TMZ to send the video to the FEDS. It will be hard for a judge to have sympathy for a small framed, rainbow haired kid when you see him tough-talking killing people and putting out hits.
Tekashi is now sitting with neutral inmates at a federal facility. This is the place where they put snitches and dealmakers. He was at the Metropolitan Detention Center in Sunset Park where he was being housed in general population. If he is convicted he would do a MINIMUM OF 32 years. These are federal crimes and the Fed's don't play.
---