Jennifer "JWoww" Farley Angry That Her Article About Her new Skin Cream Line Turned Into an Exclusive About Her Son's Autism Diagnosis.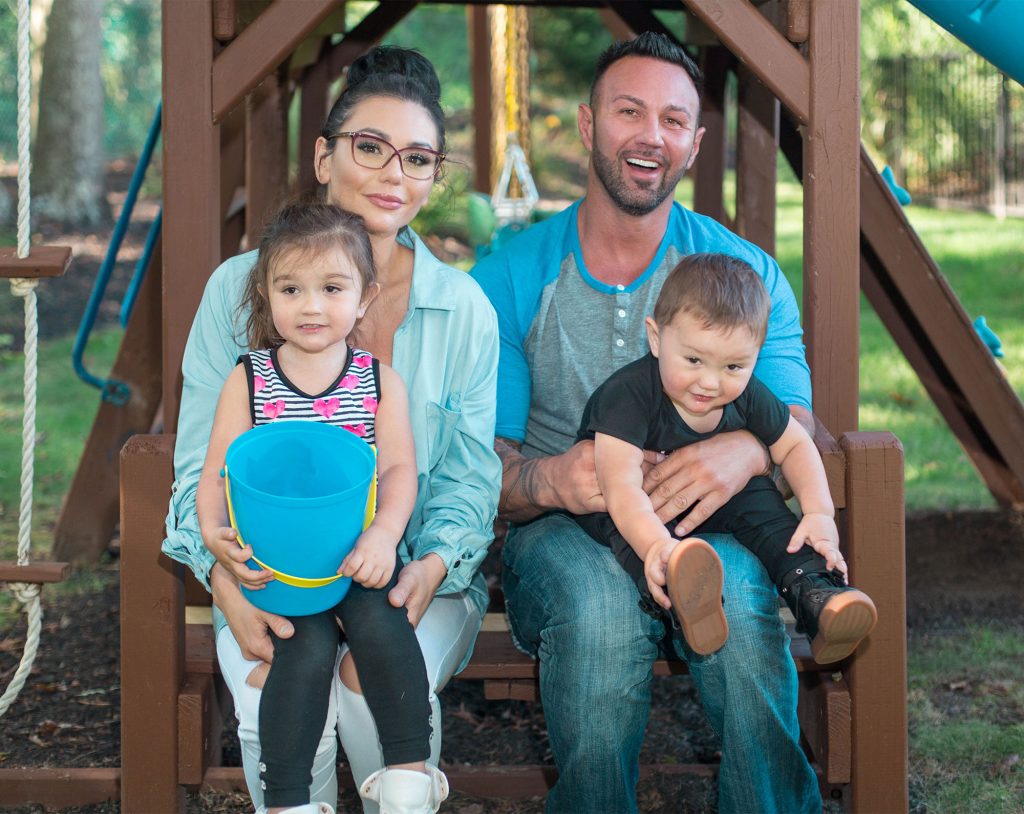 Yes J Wow is angry. I'm pretty sure the website she is referring to is Hollywood Life. They ran a story that was supposed to be about her cosmetic line, but instead it focused around her sons battle with Autism. But before you get outraged, there are a few things that need to be considered here….shall we.
HER SONS BATTLE WITH AUTISM
First of all, this is heart breaking. She shared with Hollywood Life details of her new line @naturallywoww and how it supports autism. I thought the article provided a lot of insight to her journey with her son and his development. She explained that he has officially been diagnosed but he is making a lot of progress.
"He only did 'blue' for a year and within the last two weeks he knows green, yellow, red, white and he's [doing sign language] so much more.  I'm like a proud mom over here."
JWow mentioned on the show over the summer that her son was still not talking. While everyone was wondering, if she should be home with him instead of filming MTV shows; the answer was NO. JWoww had to get those coins and it appears she is spending them on the right things.
She says that her son has professional help and it's working, so she is going to double down.
"He has co-therapies [every] week but we're going to step it up a notch soon and get him ABA treatments, speech therapy,
She further explains.
"He's made leaps and bounds when it comes to speech, He's understanding words better which was his issue. Not that he couldn't speak, but he would never know what his shoe is or if you said, 'Greyson.' He actually didn't even know his name at one point until he was a little over two."
All of this came out in her discussion regarding her skincare line. I totally get it. It's your children and you are totally consumed so that's all you talk about. I think Hollywood Life actually did a good job with the title of the story and getting more eyes on the article. I also think it will help her sell more product as well give her skincare line and her sons battle another platform as well as all types of help.
Regarding her skincare line – I won't knock her hustle and will give it some shine.  She says that she developed it when she made sunscreen for her children,
 "A few years ago I created an at home sunblock for my kids with all natural, pure ingredients and that was just for Meilani" 
Who knew she was a chemist!  Anyway, she says that she traveled to France and perfected the formulas and voila, she has her new line.
Here is more likely what really happened; Her agent said let's do a skincare line.  Let's leverage your kids as the story for the product and let's go to a lab in New Jersey to get the formula developed.
They showed her artwork, a few name suggestions and some repackaged cream and sent her on a press tour.  The end.
Here is the flipside, her ranting about the article, brings double awareness to the article, autism and to her product line.  So I'm not too sure if she honestly believes it's all that bad herself.  Everyone has an angle.
That being said, JWow is saturating her audience. One look at her Instagram account and every other post is an ad. While celebrities like Kim Kardashian might get up to $1 million per Instagram post, they are also not posting ads that frequently.  For one, they don't need to and secondly, they don't want to have their audience unfollowing out of pure annoyance.
While eventually her audience will tire of the Fashionova posts, I say get that money while you can. Eventually we will all tire of all posts. Facebook will be Mypsace, Instagram will be Facebook, and we will be on some virtually reality app, watching an old ass Kim Kardashian pose nude in 3D.  (Pssst…i'm all for it)
---