Are Kylie Jenner And Travis Scott Engaged? Kylie's Instagram Post Has Fans Wondering
Kylie Jenner and Travis Scott have a baby together, and they seem to be navigating the parent life well, so obviously the next stop is marriage, right?
Some fans are wondering if Scott proposed to Kylie recently. The 21-year-old reality star went on her Instagram Stories and posted the image you see below, which features her face next to Scott's with a ring emoji above their heads.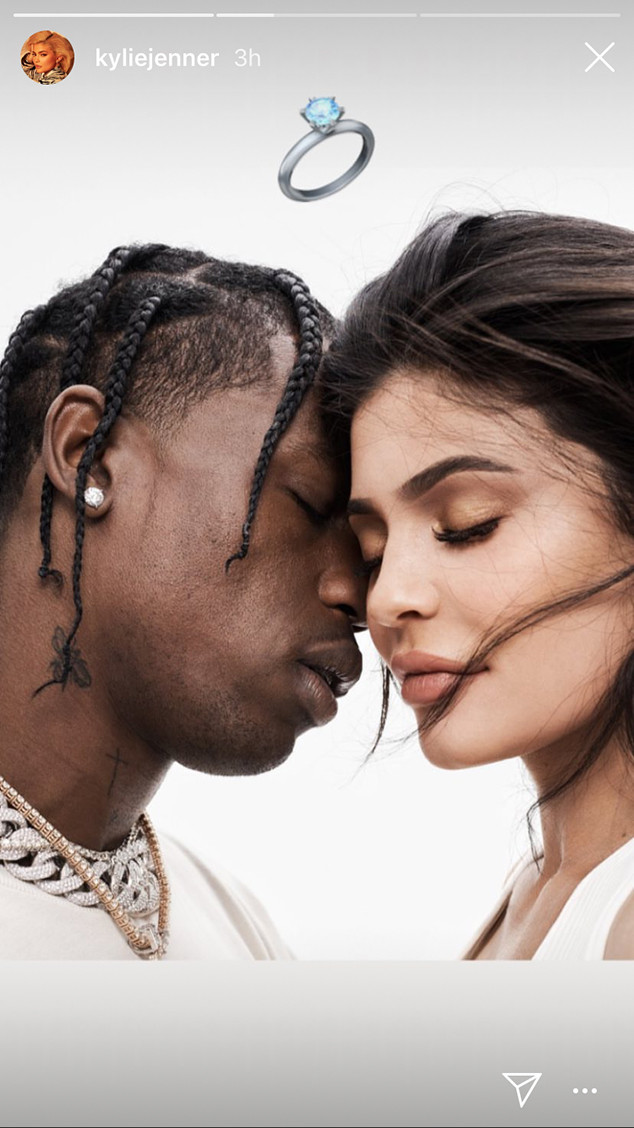 What does this mean? Well, it could mean absolutely nothing. She has used this emoji before, although it's never been this…in your face.
A few months ago, Kylie and Travis sparked engagement rumors when they were spotted inside a jewelry store in Calabasas. It's not clear what became of that little shopping trip. So far, no ring has been spotted on Kylie's finger, but after her recent Instagram post, that might be changing.
Sources told E! News the following…
"Kylie and Travis have definitely discussed getting married and she has expressed what type of ring she would want Travis to buy her. It would definitely be over the top."
I'm ready for that wedding. Kylie has money to burn, so you know it'd be extra as hell. She'd probably want to best Kim's wedding with Kanye.
---