Cardi B Makes First Public Appearance After Shocking Everyone By Ending Marriage With Offset
It's been a wild ride these past few days for Cardi B and Offset. Hell, we just wrote a story about how Offset was looking forward to spending the holidays with Cardi, Kulture and his kids as one big family.
But now that family is wrecked. Cardi went on her Instagram the other day to talk about the split…
"So everybody been bugging me and everything and you know, I've been trying to work things out with my baby father for a hot minute now and we're really good friends and you know we're really good business partners.
He's always somebody that I run to to talk to and we got a lot of love for each other but things just haven't been working out between us for a long time and it's nobody's fault. I guess we grew out of love, but we're not together anymore."
As you can see, she's trying to paint this as some simple sh*t. They just fell out of love with each other and there's no bad blood between them.
But we don't think that's the case. TMZ reports that this split is coming just a few days after text messages were leaked of Offset trying to schedule a threesome with two girls.
Worst part about it? These texts are from June 28, just a few weeks before Cardi gave birth to their daughter.
Offset has cheated before and it looks like he was caught cheating again. Cardi is probably tired of it, and we can't blame her.
For what it's worth, Cardi is moving on with her life. Just 24 hours after announcing the shocking split, she attended an event to help kick off Art Basel in Miami. She was looking very happy and healthy.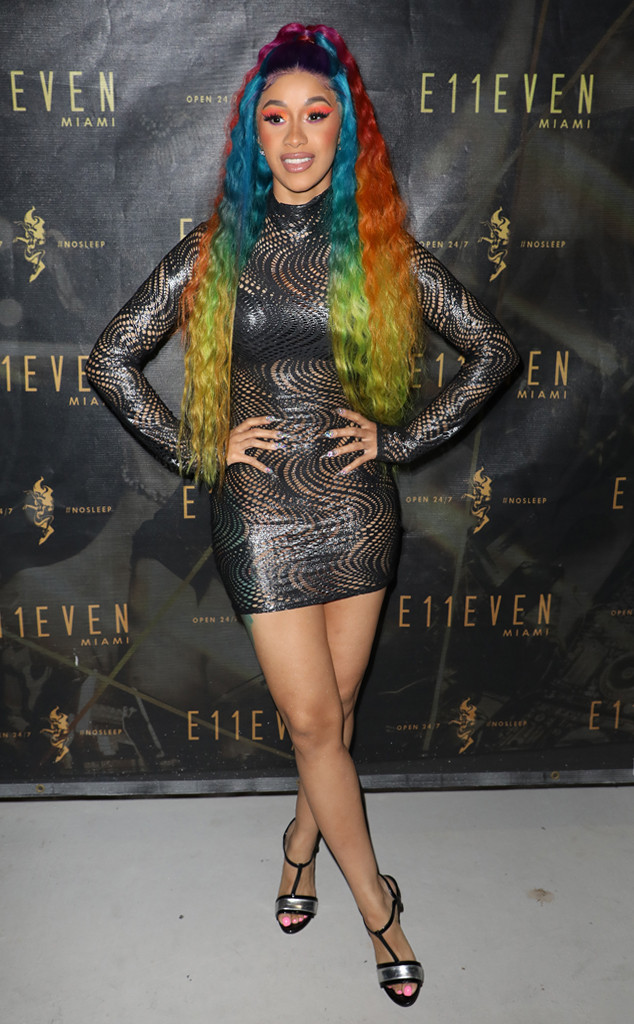 ---