Ty Dolla Sign Indicted on Felony Coke Possession Charges, Says He's Innocent, but What About That Video?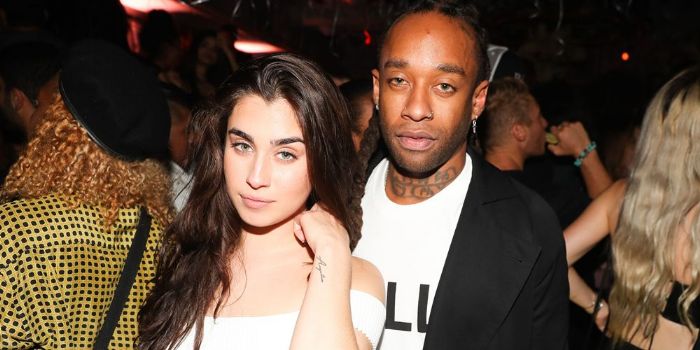 Ty Dolla $ign is in some serious trouble.
Back on September 5th, Ty was pulled over after police said they smelled Marijuana. They searched the vehicle and their suspicions were confirmed; they allegedly found marijuana and cocaine.
In the video released by authorities, you can see the dogs searching the vehicle and Ty ultimately getting arrested.
The entire incident was downplayed by his attorney at the time. He said that Ty had no drugs on his person (which appears to be true) and that it was all just a celebrity being targeted,
"Apparently, there was a small amount of some drug found in the car and they let five people walk away. And they let the international superstar go into custody."
Fast forward 3 months and the 33 year old was charged with 3 accounts:
1. Felony possession of cocaine
2. Felony possession of THC
3. Misdemeanor possession of less than 1 ounce of weed.
According to Georgia law, your first conviction of possession of a controlled substance will get you a minimum of 2 years and easily up to 15 years.
According to his current attorney Steve Sadow, Ty is not worried and insists that he's innocent. This was an expected step in the entire progression of this case. In fact, a rep says that Ty was returned his jewelry and cash, and indication that he could be innocent,
"Ty maintains his innocence and there is no indication to the contrary. It's also very important to note that Ty's jewelry and cash seized from him upon his arrest in September 2018 was ordered returned to him last week … another clear sign that this matter is coming to a close soon."
I hope for his sake, his legal team is right, but from the video it appears that possession is confirmed and in Georgia that conviction means jail. From my experience these cases are beat not from proving innocence but that the stop itself was illegal, therefore anything found as a result is not considered in the case.
If enough money is thrown at this case, I'm sure that will be the outcome.
WATCH THE FULL ARREST VIDEO
---