Cardi B Is Still Standing Strong, But Sources Say She's Considering Giving Offset Another Chance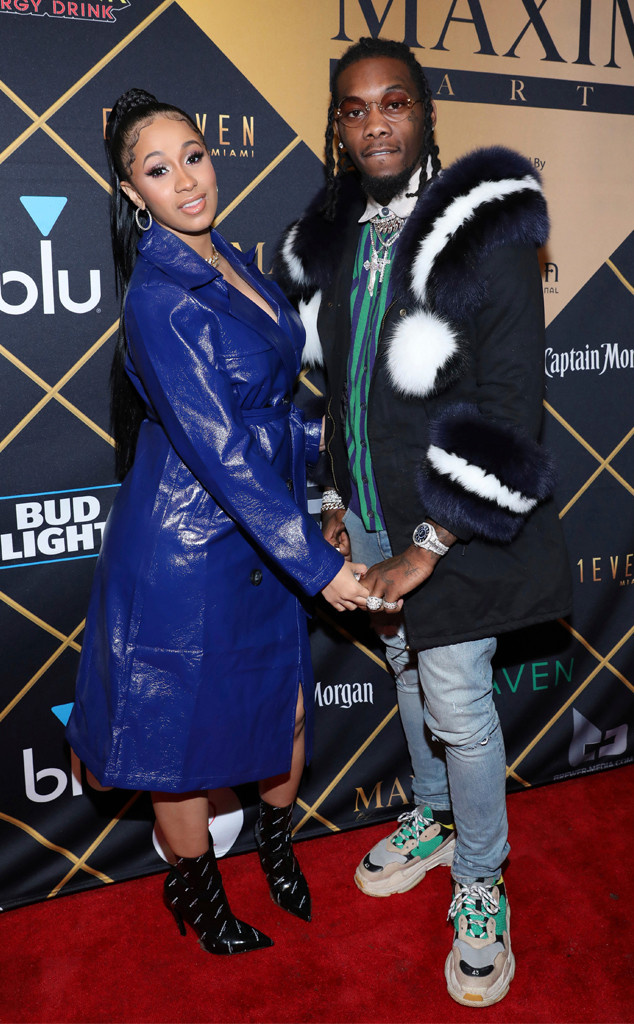 As you all know, Cardi B and Offset are on the road to D-Town. After Offset tried to set up a threesome with some random, uh, nice ladies, Cardi decided to split. This was a bit shocking to most because they appeared to be parenting quite well together.
Cardi sent out a statement and seemed strong. She basically said she was ready to move forward, but now sources are saying she might be willing to give Offset another chance.
Offset has made it clear in private (and public) that he wants to make things work with Cardi. Insiders say she's "very torn" and would like for her family to be whole again, but she's also requesting her space.
"They haven't been spending time together and Cardi expressed she still wants her space. She is very busy right now with her work and is focused solely on Kulture. She has her up and down moments where she thinks there could be a chance they can salvage their relationship, but then Cardi is also very upset over the cheating situation. She is very torn and is trying to stay focused on business matters right now." 
So who know what's going to happen. I wouldn't be surprised if she takes him back. Cardi is big on family. She truly values having people around her. Heck, she just bought her mom a lavish home in New York.
The last thing she wants to do is split her time with Kulture. Offset probably knows this and is obviously taking advantage of the situation.
By the way, for all you people thinking this is all some publicity stunt, Cardi has some words for you…
"I wouldn't put my family in a bad name for no f–king publicity, 'cause at the end of the day, 10 years from now, my daughter, she's gonna be looking at these type of things and she's gonna be asking me about these type of things. My relationship was never fake. I met this n—a, he was on my ass, I gave him a chance and we fell in love with each other. Things was not always gravy, 'cause at the end of the day, we are two different people. But we never did anything for f–king publicity, bitch."
---